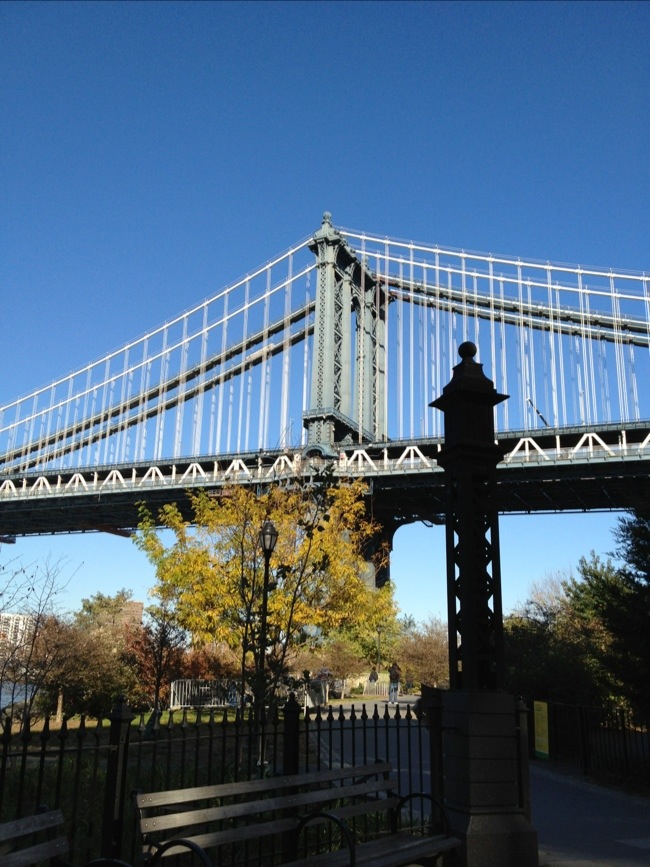 This is from last weekend, Saturday November 5th — it was a beautiful fall day and we all decided to take a long walk (yes, including our new addition, Mili!) around the neighborhood and of course, came to the Brooklyn Bridge Park. I remember last time we were here was when I was in a labor… and Mili was still in my belly… (I wanted to walk around so we came here.) It was very strange to think about now and then.
Leaves are turning colors… so pretty…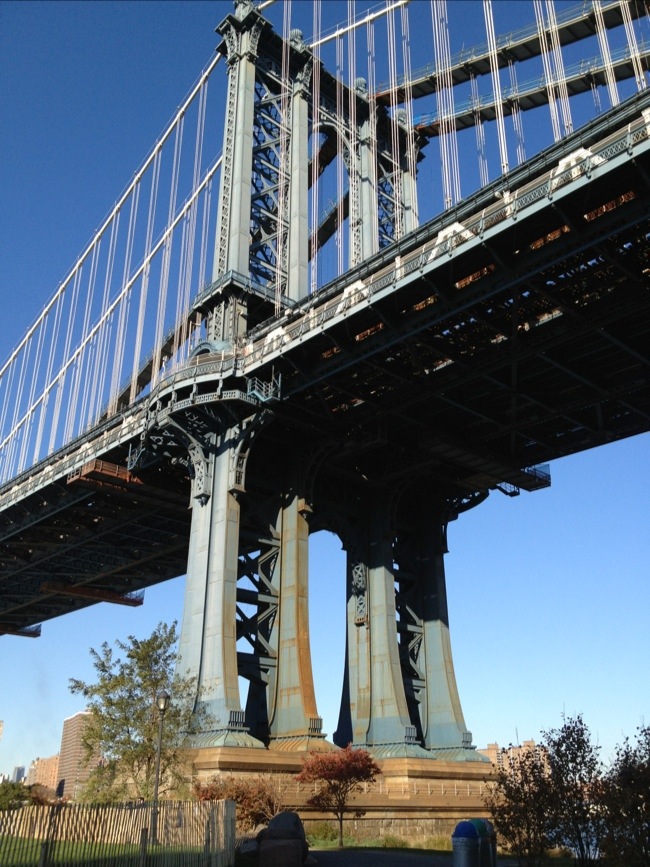 I got a new iPhone 4S — the photo quality is so awesome, I love it! :) *no filters for these photos.
On Sunday, November 6th, we took another walk around the neighborhood. The Brooklyn Bridge was so stunning with the late afternoon light…
It snowed the weekend before (!) but it's been warm again. I hope it'll be warm for a little more while… :)