At Kings County Holiday market yesterday, I met lovely Elana from Mélangerie — they have great products like Scratch and Sniff Holiday cards and To Have and To Hold tote bag (and much more!) but I especially love their Be Happy and Free Holiday Ornament Card! Great idea and great typography, and with that little hearts, I was sold.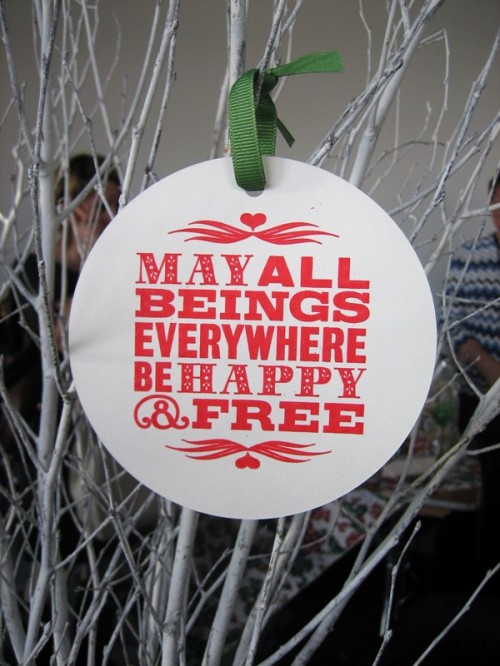 (image via Mélangerie etsy shop)
and it is on my tree today!  May all beings everywhere be happy and free! We could hang this by our door for everyone to see, too… or you could send as holiday cards.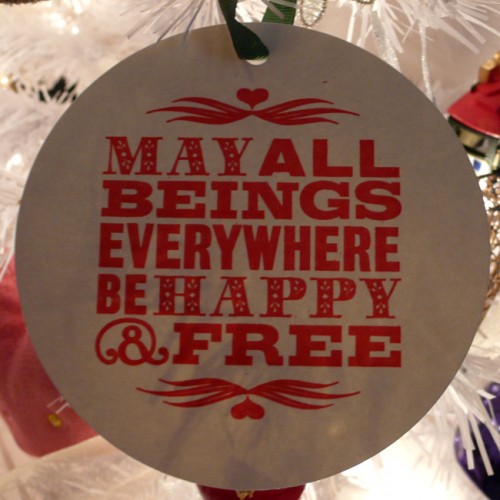 (I took this image :))
Thank you, Elana, it was very nice meeting you! Hijiri