Continuing my posts from Megijima this week…
#37 :: Fukutake House 2010
Fukutake House is a project started by seven of Japan's leading art galleries and the University of Tokyo's University Museum at the "Echigo-Tsumari Art Triennial 2006," in response to a call from Soichiro Fukutake to create an art market in Echigo-Tsumari. At the following Echigo-Tsumari Art Triennial in 2009, art galleries from China and Korea joined the call, and the total number of attendees more than doubled that of 2006. For the third opening of the Fukutake House, we are moving it to Megijima Island to give it a new try in a new location. This time, we plan not only to be joined by galleries from Asia, but also by galleries and art museums from throughout the whole world. We plan to open the Fukutake House at the former Megijima Elementary School and Preschool, which are currently not being used.
I loved this one personally, not only I could see lots of different art from art galleries all over the world (inside is strictly NO photography so no photos to share), but also…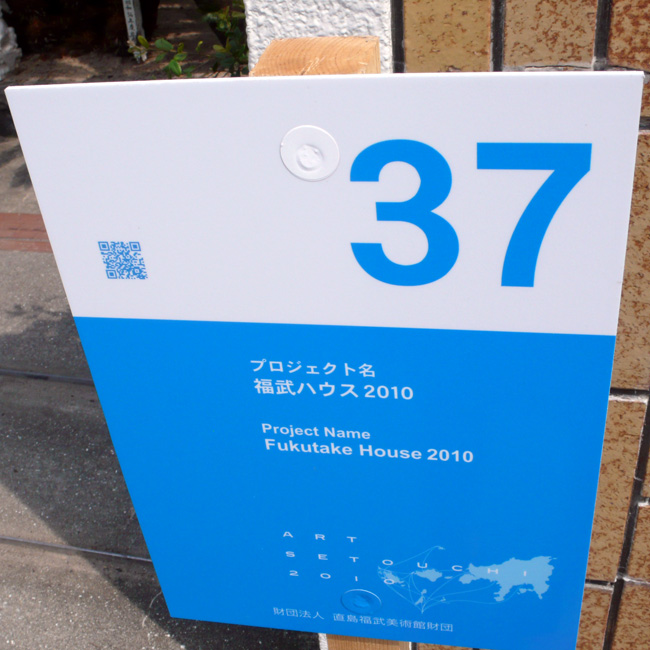 all these typographic installation!! As soon as I saw it, I was in love :) Inside the school (yes, they took over Megijima Elementary School & Preschool, which was another awesome part of this project.), throughout the exhibition, these wooden letters are used for art work titles and indication of the different rooms etc… I loved it!