Thank you all so much for entering the SMILE giveaway! Each single one of your comments made me smile so much!!! Thank you!! I think when I'm sad or upset, I will read all your comments again and so I can smile! :) Thank you!
I wish I could give everyone my SMILE print… but I have a winner…
I printed all your comments… (If you tweeted, blogged, etc. and you told me that in 1 comment, I typed your name again and made extra entries.)
Cut each in pieces…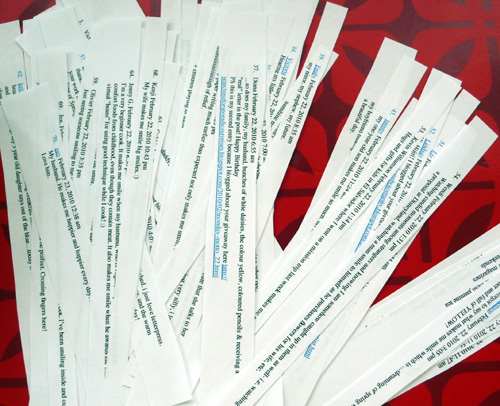 and folded them tiny.
I mixed them well…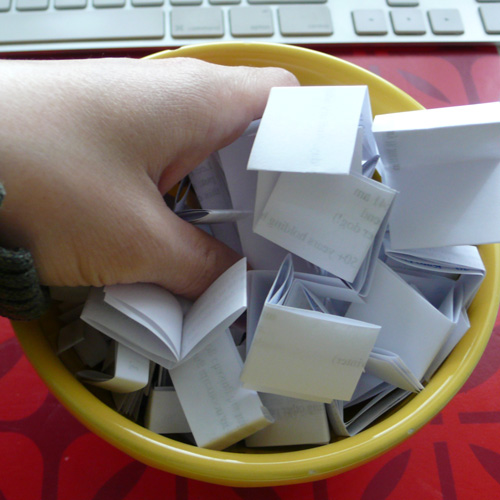 picked one…
and here is the winner! Congratulations, Lindsay!!!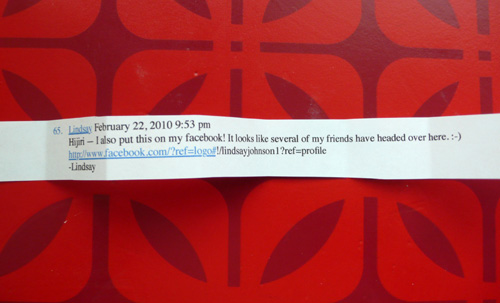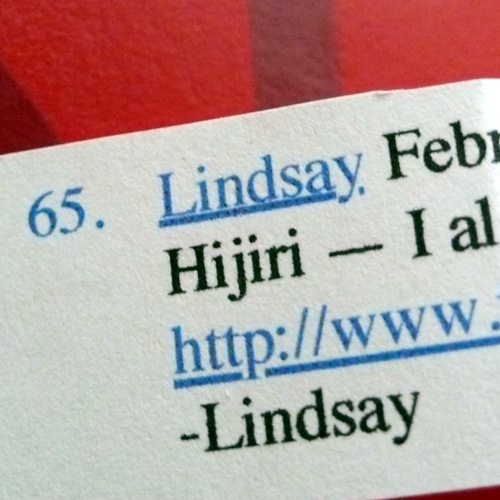 Thank you, everyone, for all your smile!!! xoxo Hijiri