I tend to grab whatever catches my eye and bring home… so my desk, bags, pockets are always filled with business cards, post cards, fliers… lots of papers and designs. and yes, I need to find better way of organizing them all because they are getting out of control and they make my husband's head hurts…
Anyway. I just found this Tommy Guns Salon flyer from my bag, I forgot all about it, but I thought it was a cool flyer for a salon. I like the scroll borders and the typography, layout and color scheme… very nice.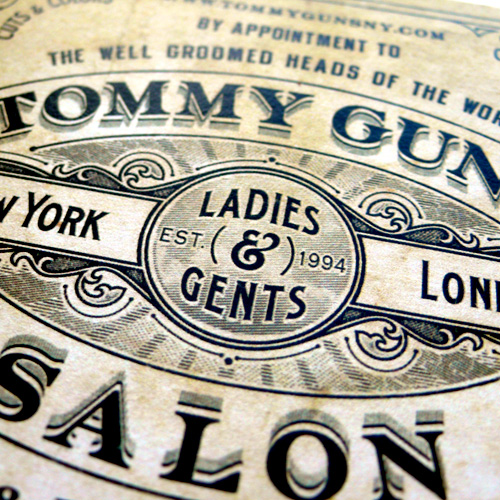 The other side is a 20% discount offer — nice marketing piece right here.
and this offer was ended last August… that's how long it's been in my bag. haha