Good morning :) Hope you all had a nice weekend and are ready for a new week! It's going to be September… so fast… I didn't like the heat and bugs bites (oh, I hated them!!!), but when I think about the summer is ending, I miss it already…
Anyways. I printed 3 more alphabet greeting cards and they are available now at my shop :) Here are some behind-the-scene photos as usual!
Mixing ink… I always think about if the word has a color, what color would it be before printing. Mixing pretty sky blue for…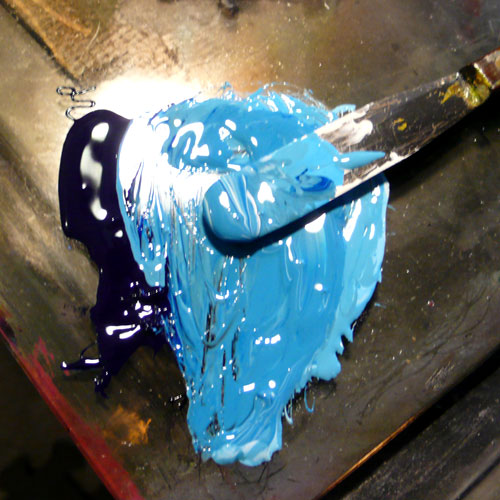 C / Congratulations! I think sky blue is nice, fresh, happy and very celebratory for any occasion. Printing wood type "C" and the plate at the same time.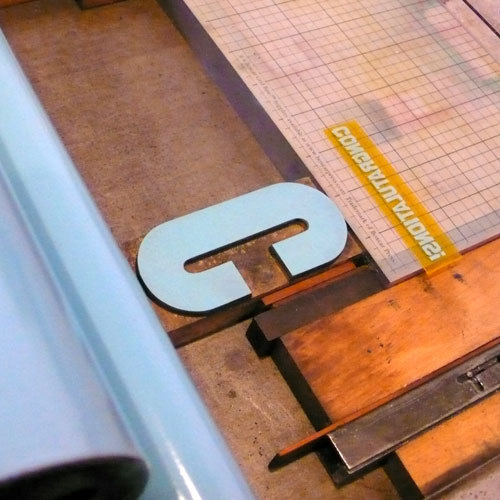 1st color printed.
Moving on to next… mixing pretty green…
for G / Get Well — this wood type "G" was a special one, has lots of textures! Hoping this lively green makes your loved ones feel better…
1st color done.
and moving on to the 3rd one… mixing nice orange…
for A / Anniversary :) I thought of red at first for the love related anniversaries, but rethought and decided to go with orange — can be sent for a shop anniversary, a blog anniversary, a work anniversary… any kind of anniversaries!
Setting wood type and the polymer plate, ready to print.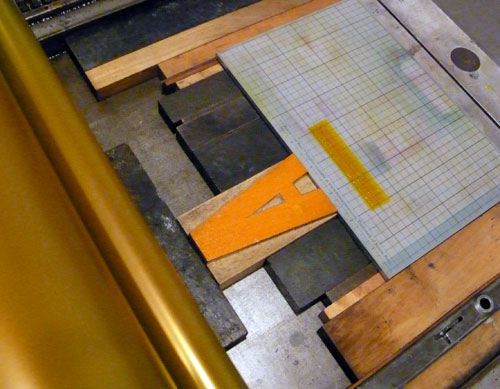 I like the orange, the 1st color printed.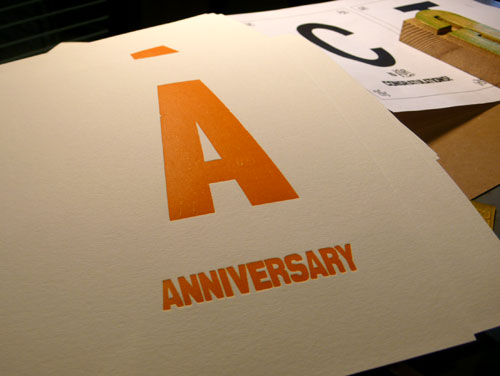 2nd day — the brown color day!
Setting up the polymer plates. The border and "is for".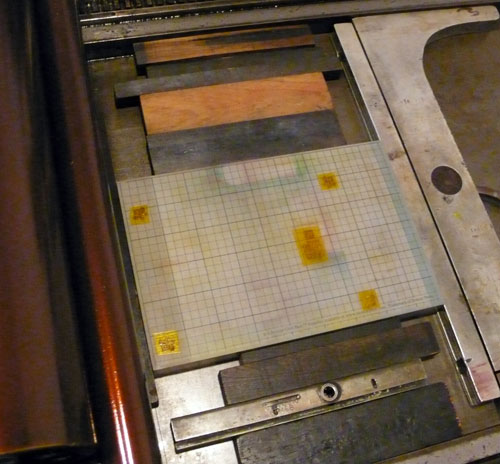 Adjustments, adjustments, adjustments…
until it's in exact spot! :) Print away…
and here are the finished products :)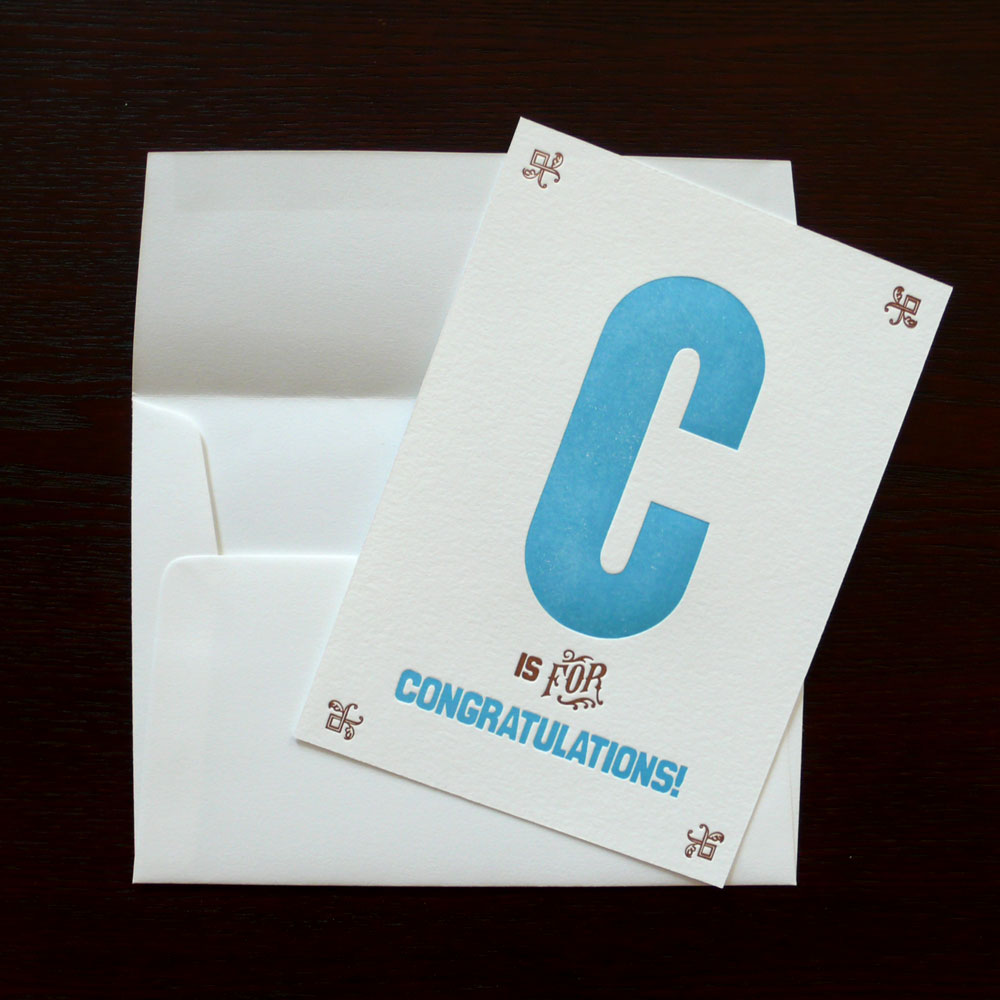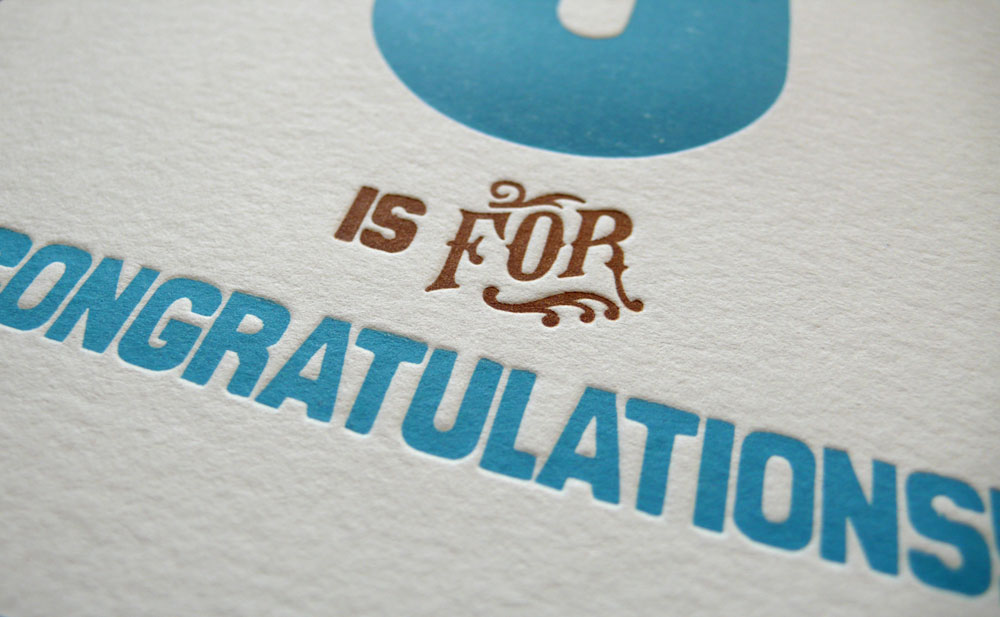 You can see the wood type "G" texture more here.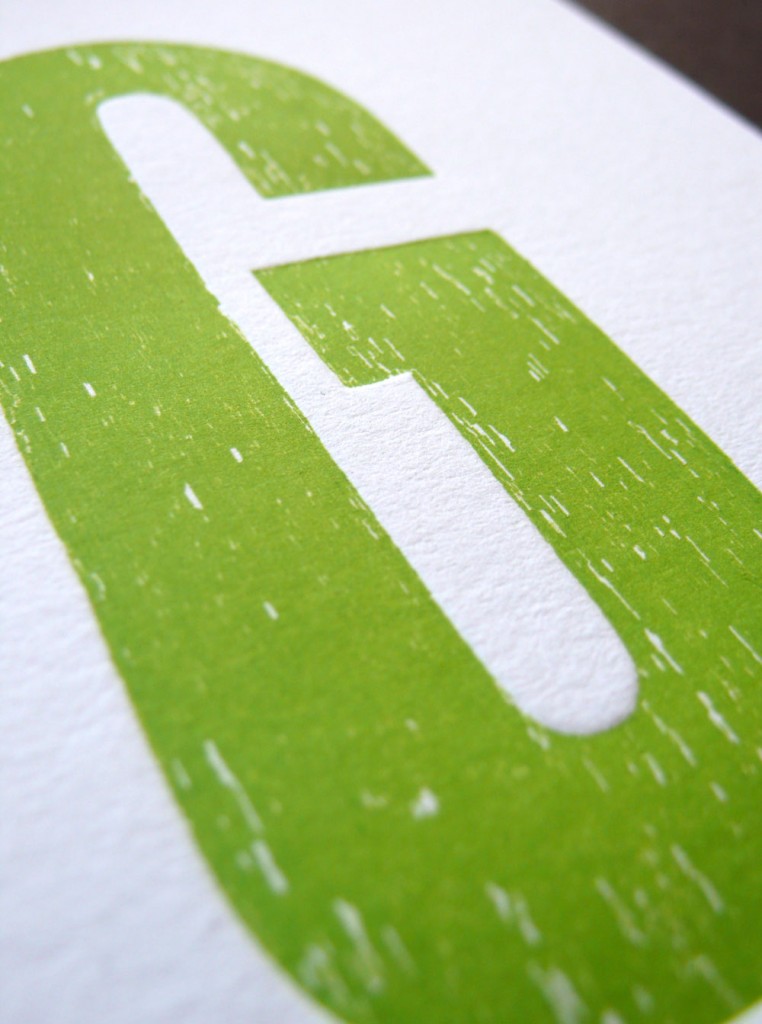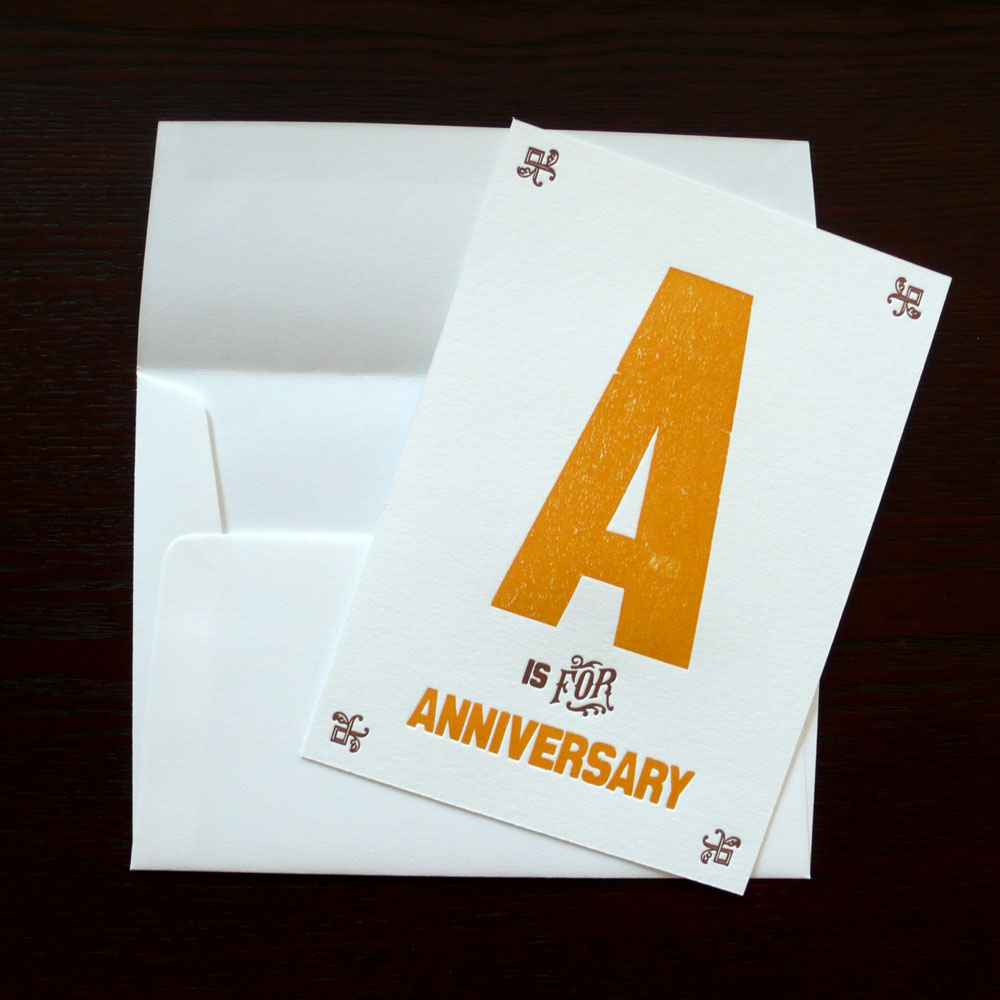 This letter "A" has a very nice texture, too!
Hope you enjoy.
More cards to come soon! :)