Continuing my search for vintage pattern inspirations… (please see here for previous post)
When I was down in Cape Cod this past weekend, I found a couple of things at Randy's family cottage (filled with vintage goodies!):
Flowers and polka dots pattern.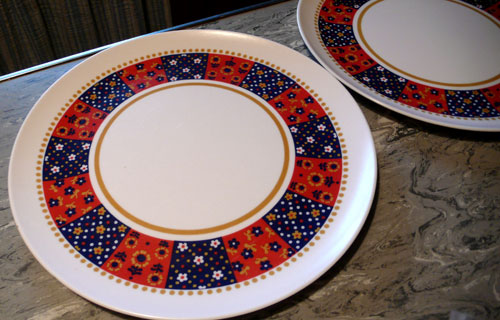 and the lamp shade. I like the checkered background for the flowers.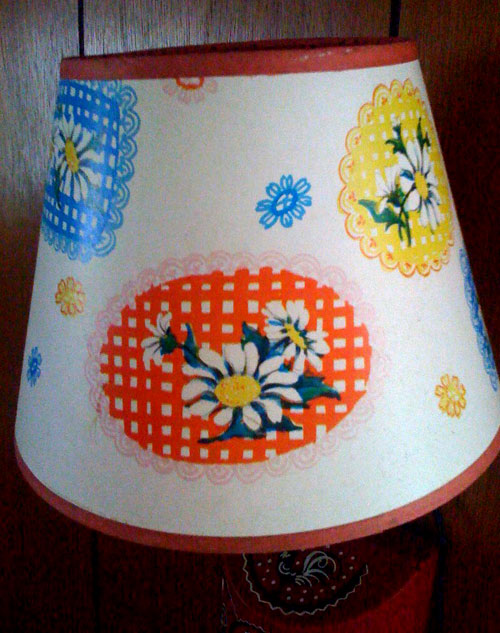 Floral Canister Set by olivepit on Etsy — Very simple and bold cute flower graphic.