When I first saw this at Design*Sponge, I thought it was soo brilliant! I love simple and clever design like this. Made me excited.
It looks like a simple ring, but it leaves impression with message like "marry me" or "always" when you take out the ring. Super cute.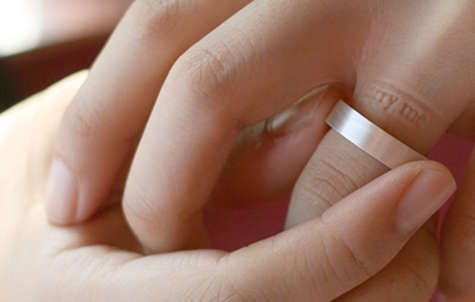 Designed by Yoon Jung Yun and available at her online store.
—–
May 21st is my Mom's birthday! Happy Birthday, Mom!!! I can't believe it's been a year…