Continue on my shop updates… I mentioned that I'm printing more of the 6th edition of Live What You Love prints this week and I'm so happy to announce that I finally printed it in PINK! Lovely Weronica from En mammas dag (her blog looks always fantastic, I wish I could read it so badly…) and etsy user Tanekeya and a few people have been wanted to see this print in pink for a while, I hope you all like this new color…
Mixing ink – I love mixing ink by hand. So fun!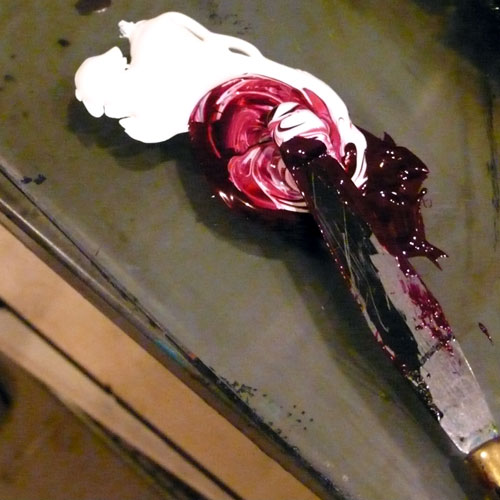 On Vandercook press – the press looks so pretty in pink :)
and here it is, Live What You Love letterpress print in pink: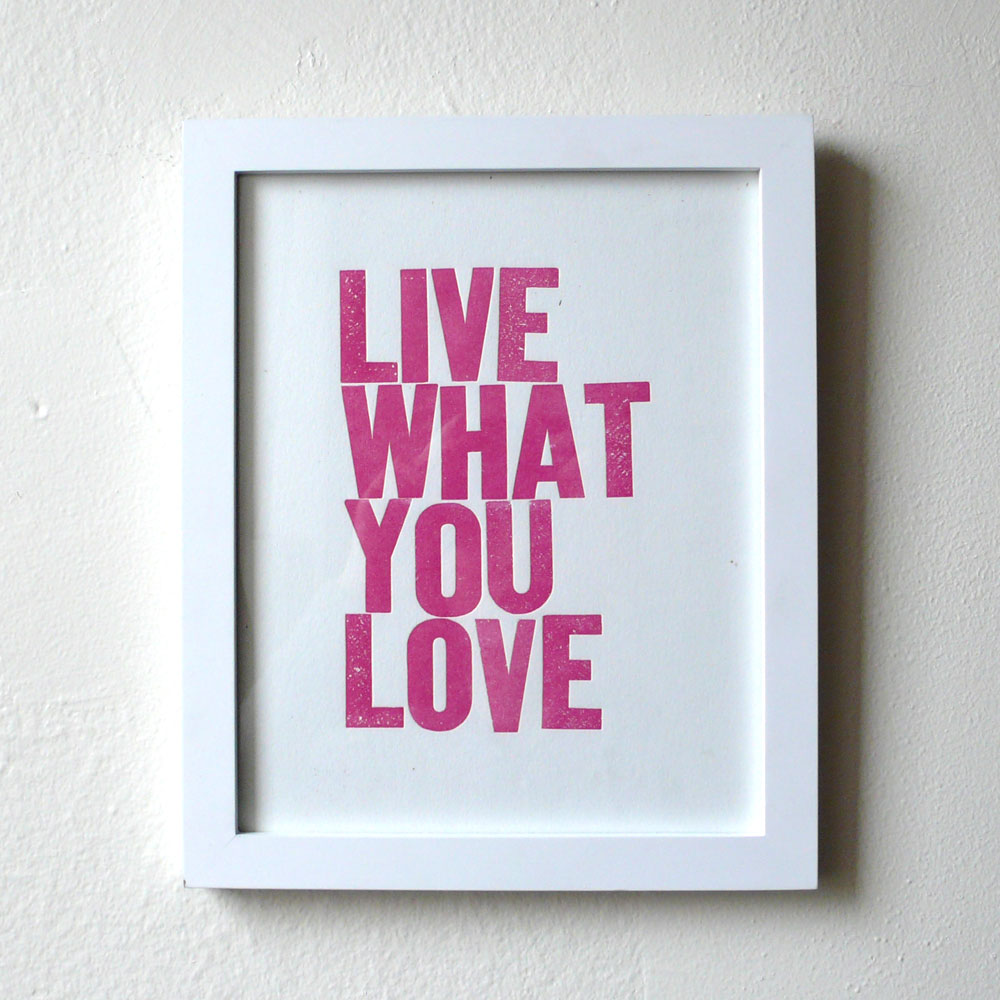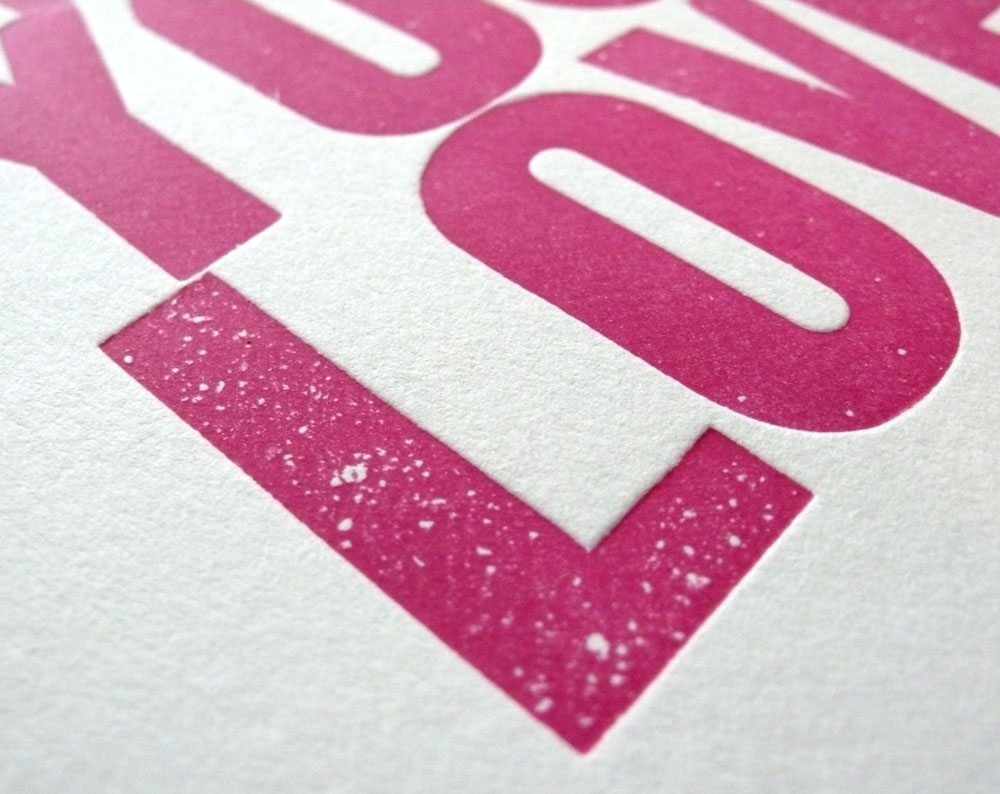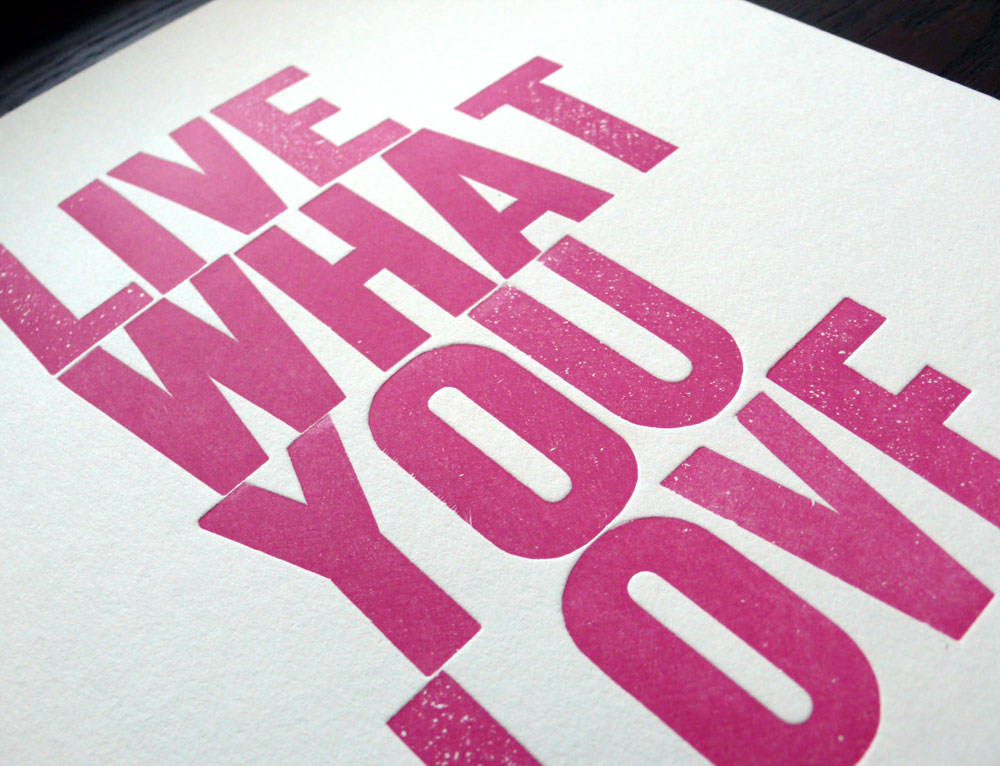 I also printed more red, black, and grey and you can find them all in my etsy shop!