It is an Earth Day today and I have a great news from Night Owl Paper Goods – they are having 25% off 1 DAY ONLY sale! Use coupon code "earth" at checkout at their online shop to celebrate Earth Day together! The coupon is only valid for today, April 22nd, 2009. I'm going to get some eco-friendly goodies now… here are some of my picks:
Their new hydrangea series are just so lovely. This hydrangea thank you card is letterpressed on cotton papers.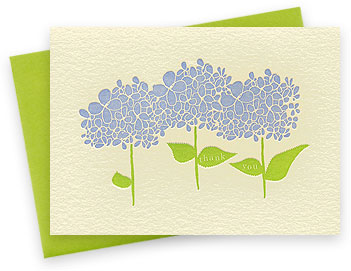 and this jotter is made with eco-friendly sustainably harvested birch and recycled papers.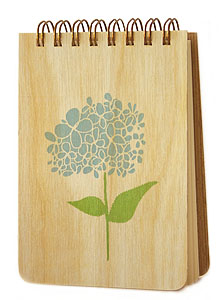 I also loooove this feather series. Melts my heart! Their famous wood cards are just so great and this postcard is no exception.
and the letterpressed feather cards. I love that "i love you" part is more like hand-written looking! So cute.
Happy Earth Day, everyone!