Last Friday, I printed Live What You Love 6th edition.
Always starts with the light color and go darker and darker for easy press cleaning – it's time consuming thing to change the color on the press, but if you go light to dark, you don't have to clean as much.
so I started with the yellow:
Back in my shop: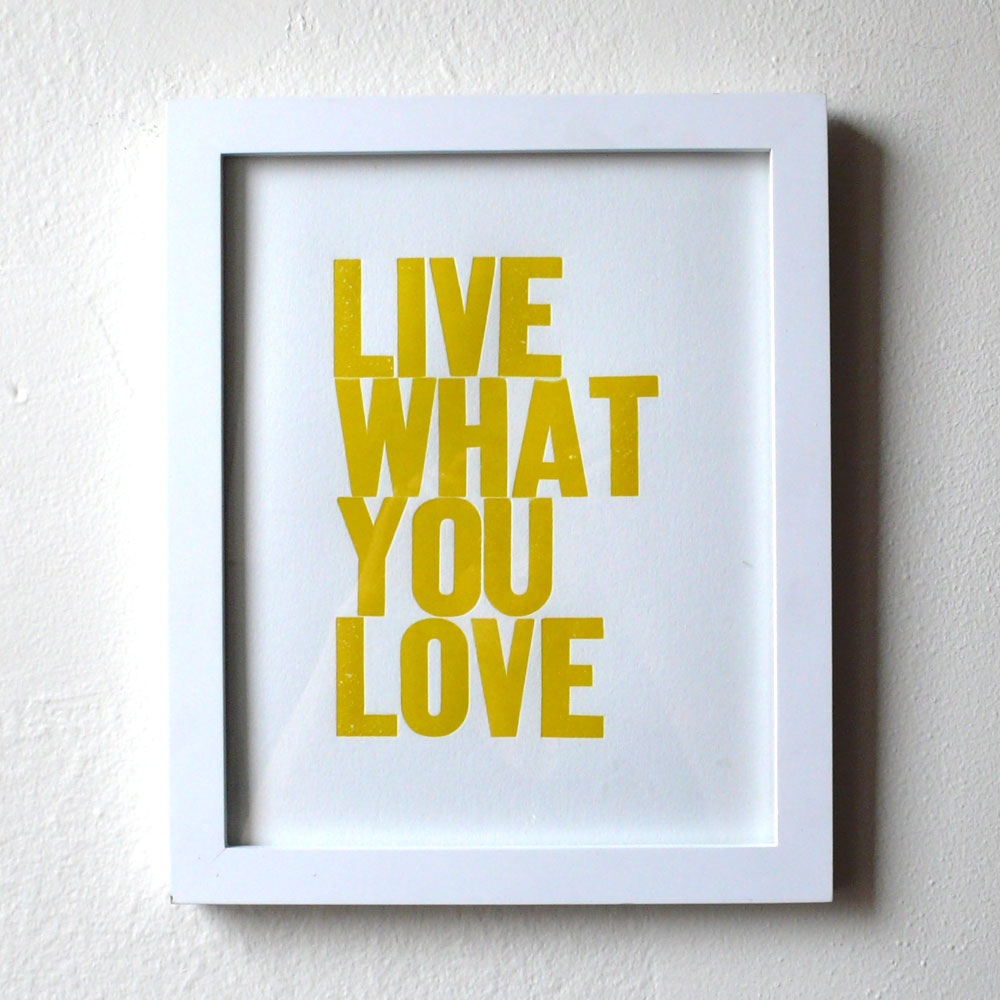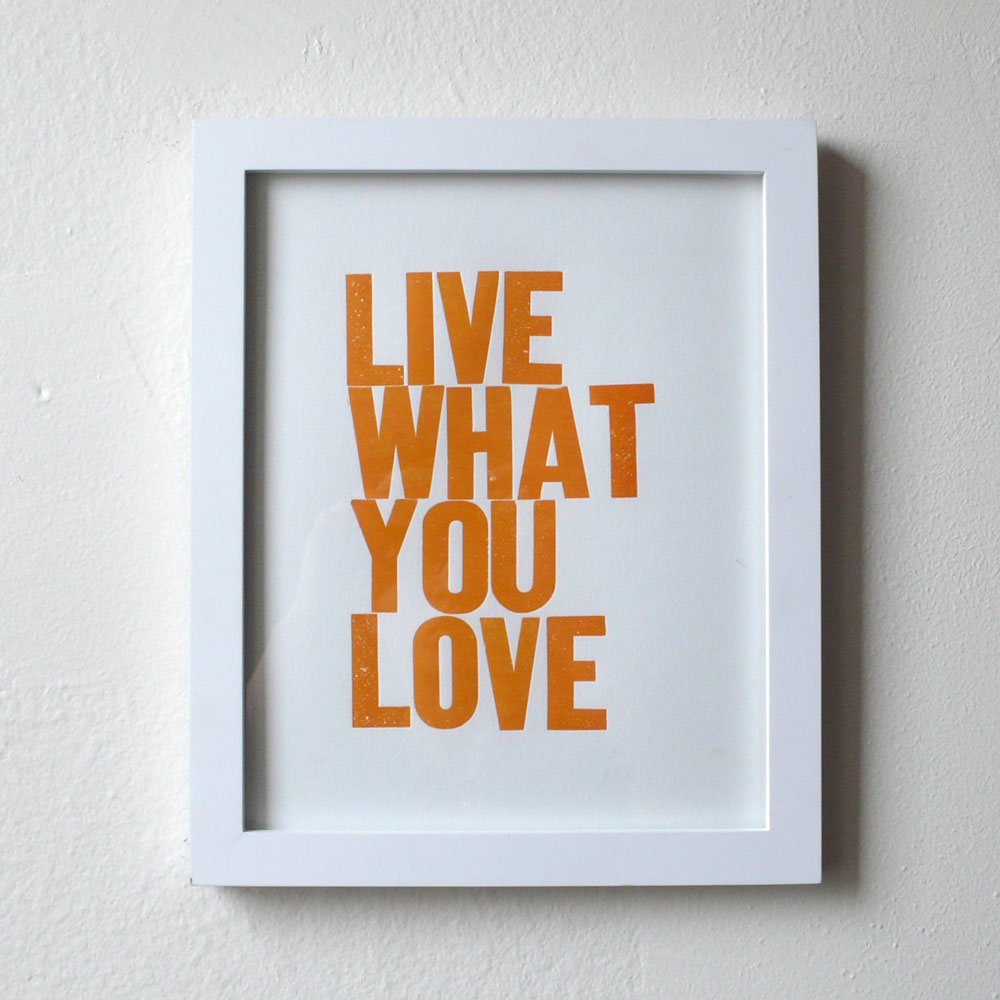 Mixing a new color…
For Brown! It goes well with your brown frame for sure.
and… I thought I hadn't printed in blue for a while and I wanted to do a lighter blue this time…
and here it is – sky blue: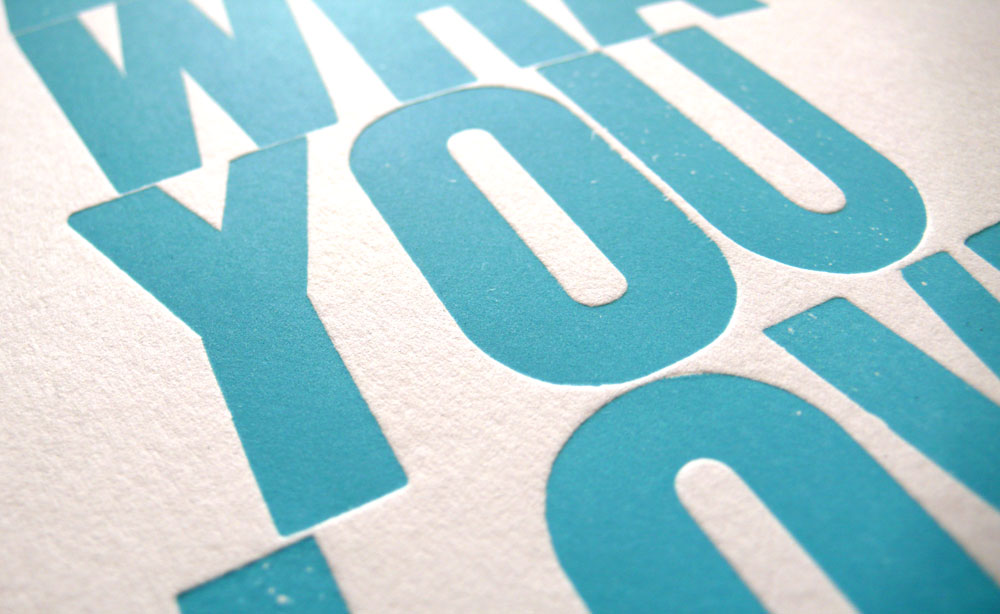 I actually really like this blue! So pretty and fresh looking – what do you guys think?! :)
6th edition is not yet done, I am printing more! You *might* see more new colors soon…