One of my favorite print-makers, Bernadette from sugarloop had her house featured at decor 8's How Much For This Room last week and as much as I love her prints, I LOVE her place! and I couldn't help but notice this gorgeous crocheted table runner – Ohhh my god, I want to try making one just like this!! (It says it's from Trade Aid New Zealand, but I think it's all in New Zealand local shops… so I can't buy one, I guess.) I try and I crochet things here and there, but I have so many unfinished projects, I shouldn't start another one, but looking at this really inspires me to at least try making one.
(sigh… so simple, so great…)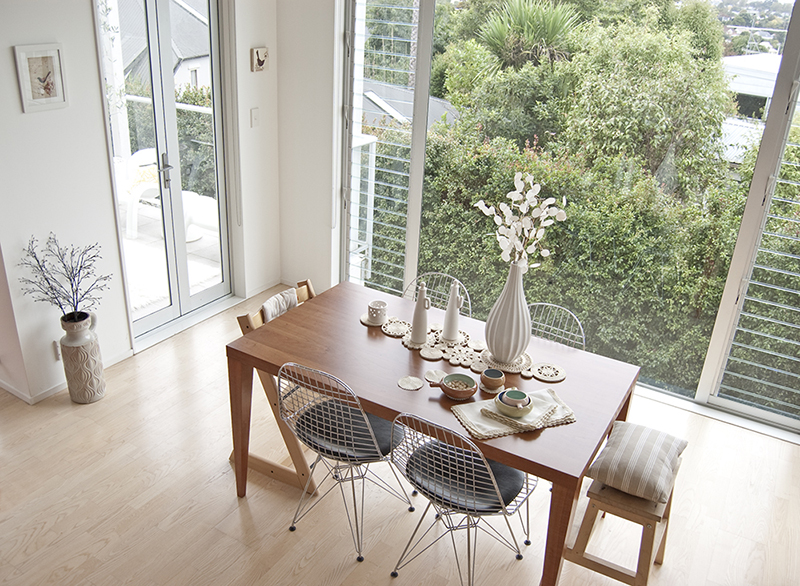 Our apartment doesn't have a proper dining area right now, it is my dream to have a dining room… like this!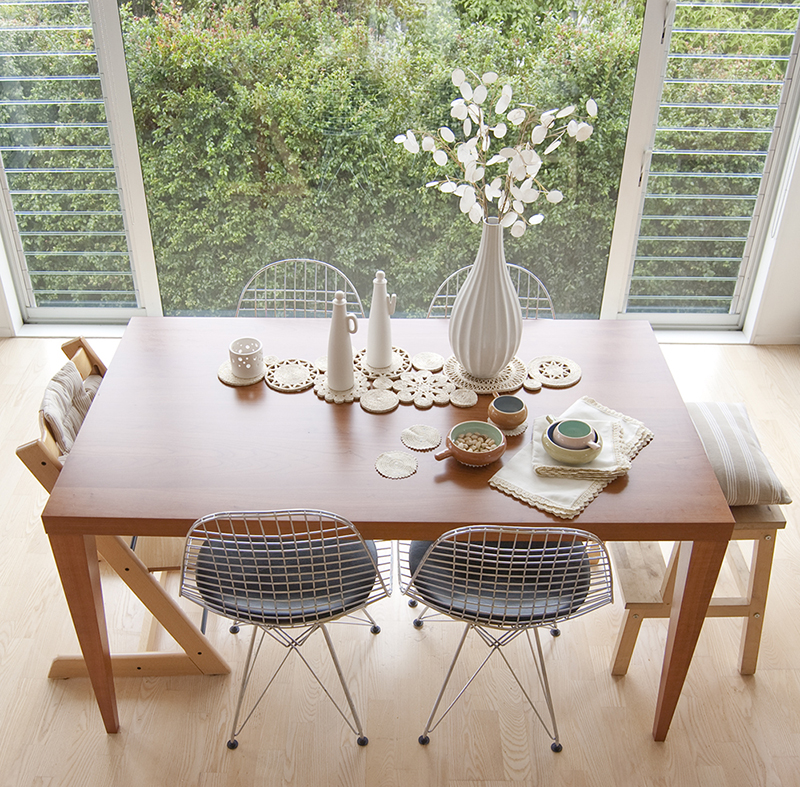 Very inspiring. Her Balcony is super awesome, too, and reasonable! Check How Much For This Room for more!