2 years ago, on February 19th, we got married in Hawaii – it was the most beautiful thing ever and the biggest thing we've ever planned together. I wanted to design everything, make as many things as possible, and I did design/make a lot of things and I wanted to share some with you here today and tomorrow.
Save-the-date Card: This would set the tone of the wedding so I wanted to do something unique, something fun, something conceptual… and came up with this hand-made save-the-date card with flower seeds. I used paper, stamps, flower seeds, eyelets, vellum envelope, and printer and assembled it together, it was fun! I made the envelope liner, too.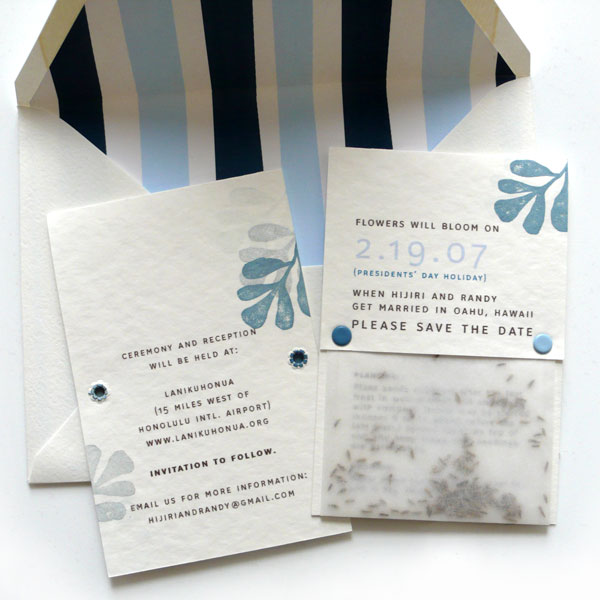 I also made the same size note cards and we wrote to everyone. Also, this is how I asked my bridesmaids to be in our wedding (with nice note). And yes, our colors were set for shades of blues.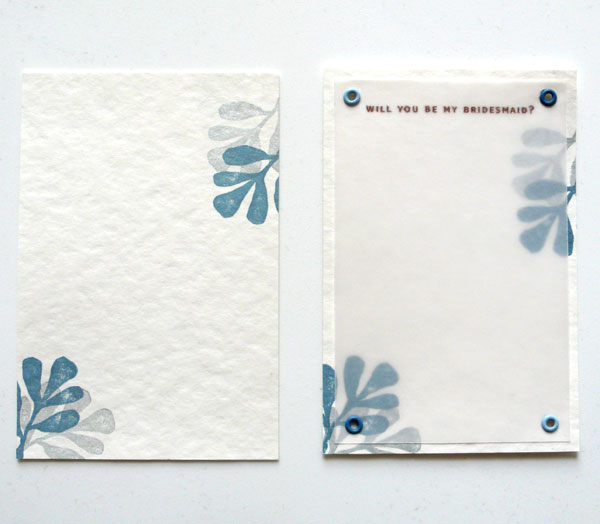 Invitation: So the save-the-date was with flower seeds and said the flowers will bloom on the wedding day (that was the whole concept behind it!) so I wanted to design our invitation with growing plants. I designed it and had a printer letterpressed them for us.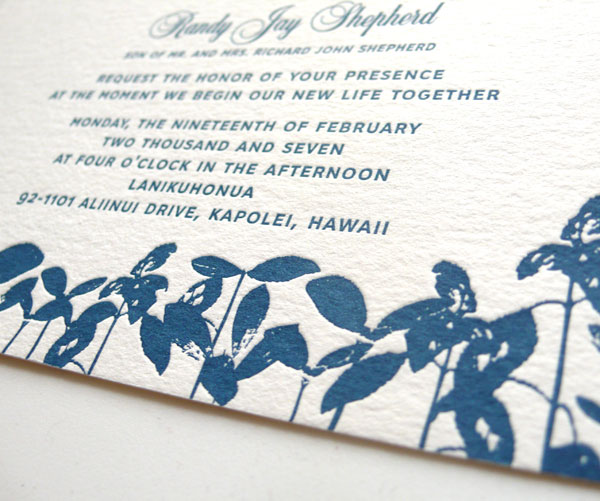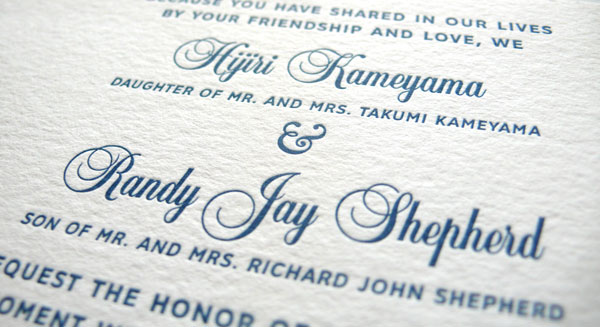 and the map and more information – we didn't have budget to letterpress these so I hand assembled with nice papers.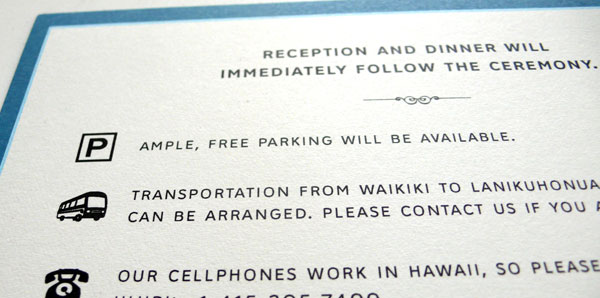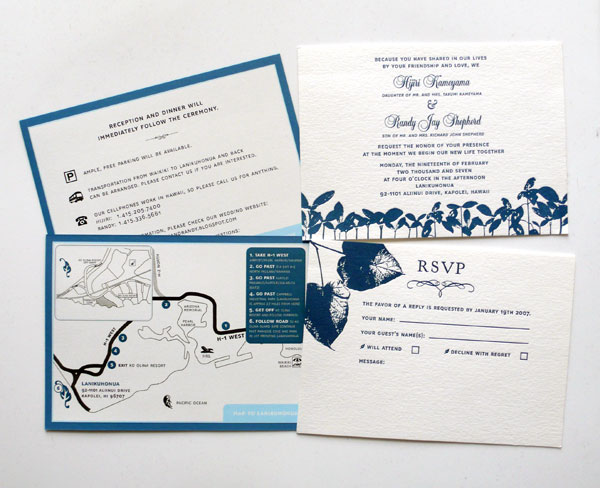 (I then had the invitations together with ribbon and everything, but I have to look for the final assembled ones still…)
Tomorrow, I'll share our wedding day pictures, things I designed and made, etc!