I posted about this shadow box display a while ago and wanted to make my own… and here they are! I did make my own display.
The background I used is my letterpress print – I used vintage letter "S" and printed over and over again.
These number 3s are just sitting on the bottom of the shadow box.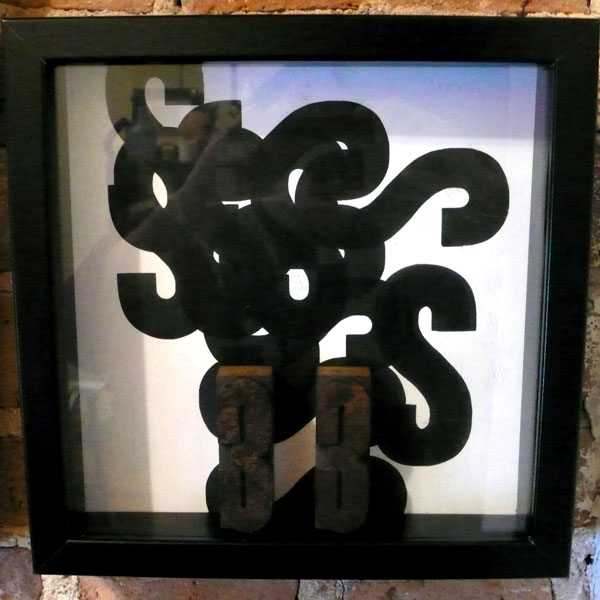 For this, I had to put the letters together, taped together on the back and used double-sided tape to place the letters in that space.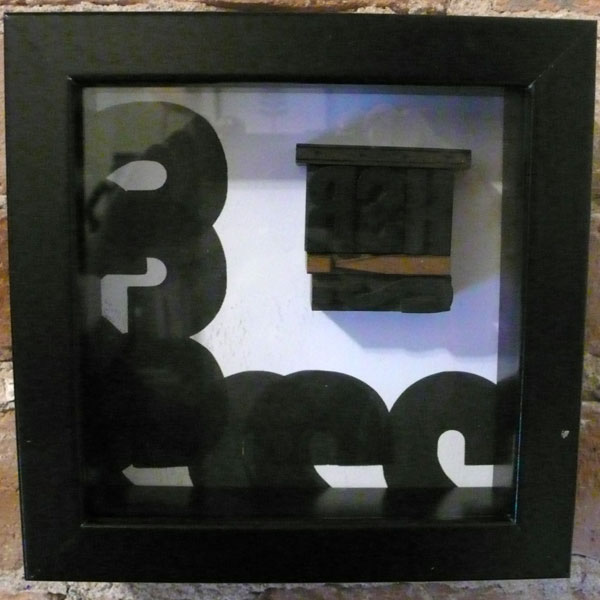 (I wish I had a better lighting and so the pictures would turn out a little better…)