Whenever I feel like I need inspirations, I go to Veer and see what they have – they always have something new and something cool to look at and I always get something out of their site. It's really inspiring.
From their homepage, there's a link to "the backstory" and the second story about wedding band (Tess' Gallery) was spot on for me!
Love the color scheme, image collage, composition. The movement is so great, too.
Love the usage of these flowers.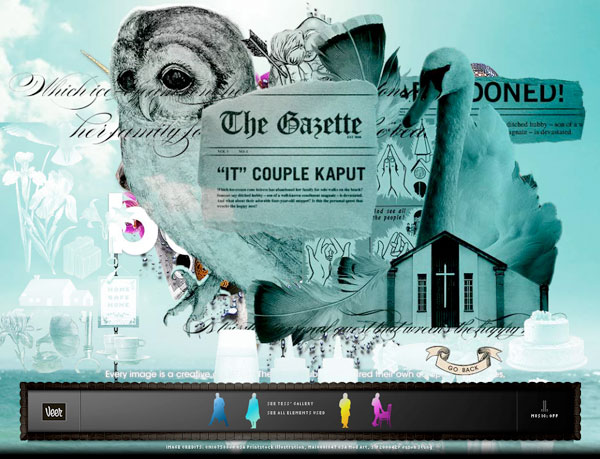 They have more backstory and you can also see and purchase all the elements that are used in here. Thursday morning inspiration (wow, already?!) for you – have a great day!