My letterpress card was featured at 365 Days of Creativity!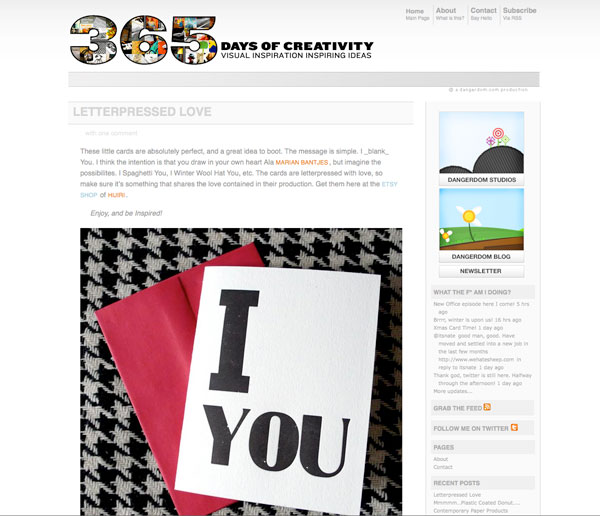 I was so happy to see that and read about it… yes, exactly! The possibility is endless! and "The cards are letterpressed with love, so make sure it's something that shares the love contained in their production." Yes, yes, yes! Thank you so much!
This blog is very inspiring – the name of the blog is so great to begin with – it has a lot of design inspirations, typography, letterpress etc. I am going to add this to my daily visit.
Happy Friday, everyone, hope you all have a great weekend!!