I picked up my first Night Owl Paper Goods wooden card. I love that it's on wood, has very nice texture, but I wouldn't love it if it wasn't eco-friendly! It's made from eco-friendly sustainably harvested yellow birch.
My card — it's decorated in my office area.
They have a lot more pretty cards: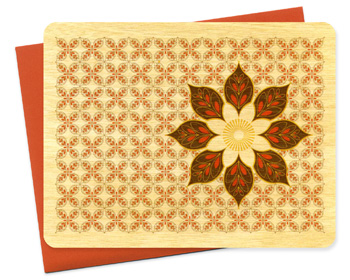 and beautiful save the date cards, cute and whimsical ones… click here for all the eco-friendly wooden cards.
They also carry a blank one! I wonder if I can print on this, that would be an original customized wooden card! It says you can write with a pen, pencil or marker… so you can draw your own art for sure.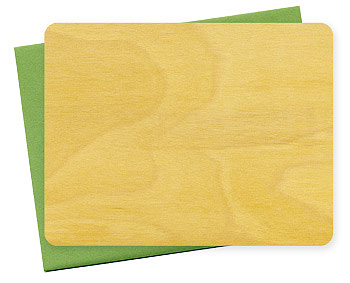 They have eco-friendly wooden journals and jotters lines and this one is my favorite. The cover is letterpressed, the button is from the sustainably harvested wood, and it's made out of 100% post-consumer recycled paper. So cute!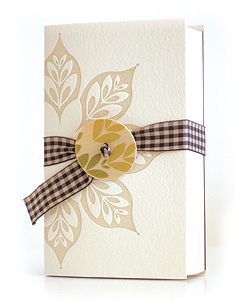 They also carry business card size holiday gift cards that are so cute, too!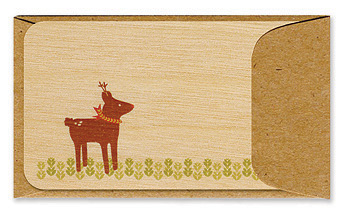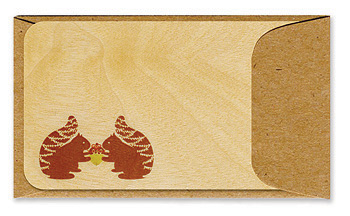 They have more fun paper goods, too, look around their website from here.