Today is Maia's 1st birthday! I am so excited for her and I am so proud of her. Just like every mom!
She has grown so much! She was 4-5 lb when she came, but now she weighs 11.5 lb.
I crocheted another black vest (well, the yarn run out so it became "vest" but I like it this way) for her — I think she looks so high fashion!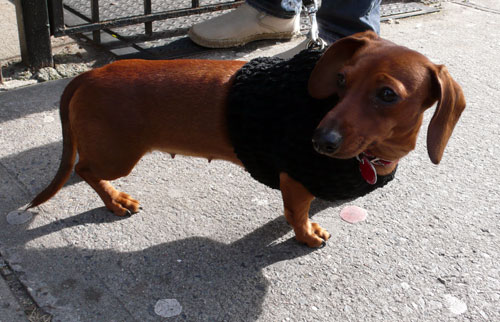 We walked around the neighborhood:
There was a reason why I crocheted her a black vest…. Here are some black pipe cleaner…
So she can be a spider for her Halloween party! (Her day care had a Halloween party today.)
It's her 1st Halloween party, her 1st birthday, she had a big day today!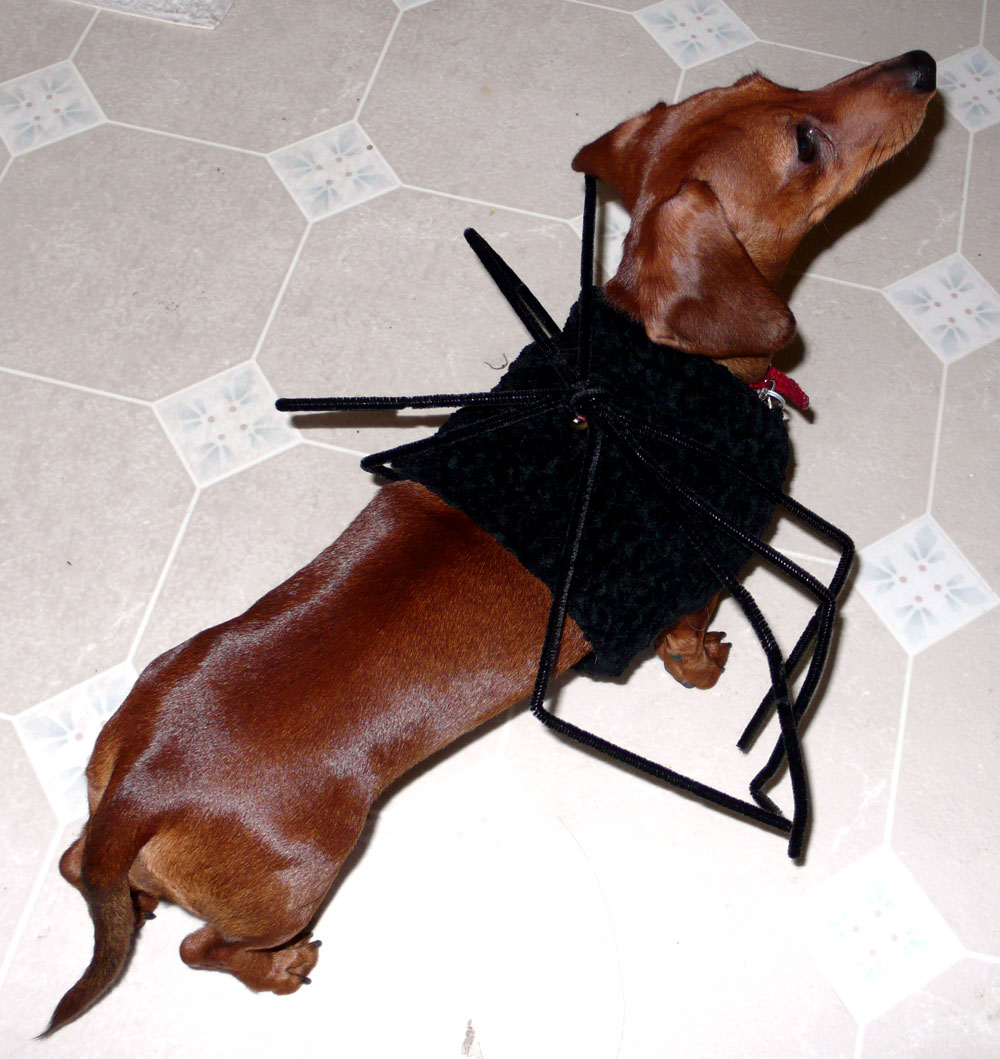 You can see Maia's picture diary from my Flickr account here.
Here are some videos from today… I hope this makes you smile!