I passed by this cute window in SF and I was so drawn to the whole style of the graphics (it's hard to see because of the reflection, but it says "JAQKCELLARS.COM" on the left side – click the image to view larger)
And when I visited their website, I saw a whole bunch of cool wine bottle designs! I love their website design, too. I also love the concept of the brand, very fun and playful, and each design is different, but suits the naming and the concept.
The homepage:
Each bottle has its own design that rotate through the homepage and here are some from the website: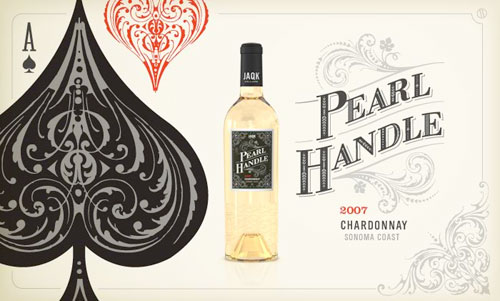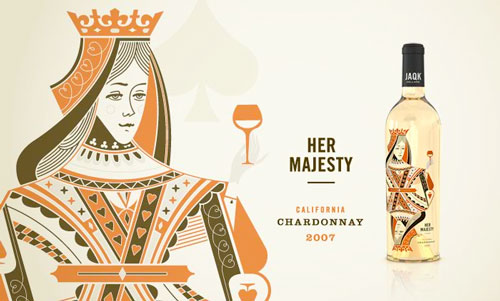 Makes me wanna try everything!