Today's Friday morning inspiration is coming from wonderful artist, Hine Mizushima.
I've known Hine's wonderful handmade craft work and her etsy store for a while and it's always so amazing and so fun to see what she creates. It's always unexpected, original and very well made.
When I saw this video created all by her, I was blown away! A little details on every shots are just so well done and the story is cute, too. I've watched it many times and here it is, "With The Dark" by They Might Be Giants and created by hine:
*For better resolution and more work, please visit her site here.
She has all these cute still shots from the video on her Flickr, too, it is soo cool!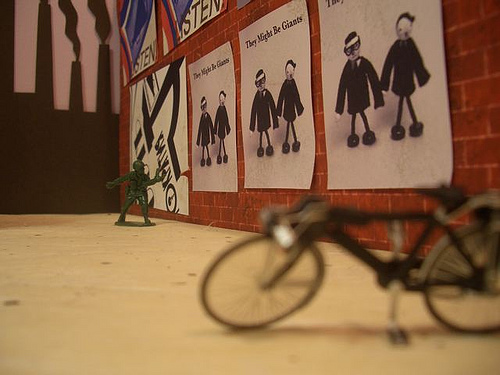 She also has been working on some incredible work for Plush You (click to read her interview), and wow, I am amazed once again!!!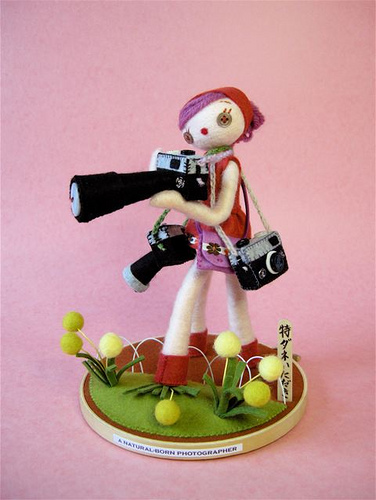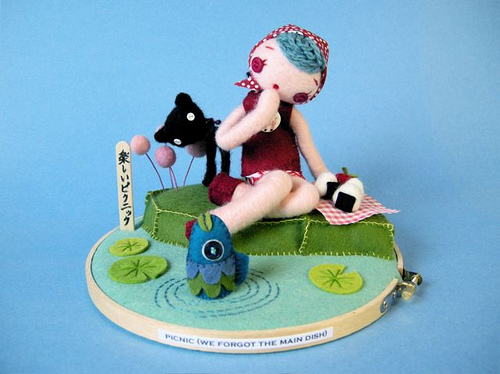 Happy Friday, everyone!!!