I can't believe it's September already! It's still hot in here, but I know fall is coming right soon… I don't want summer to be over yet, though, I'm excited about fall, too, must be pretty.
Anyway, on Saturday, I went to the Metropolitan Museum of Art to catch the Superheroes: Fashion and Fantasy exhibition before it ended (yesterday) and I am so glad I got to see it! It was so awesome!
The Met:
The entrance:
Went straight to the Superheros exhibition — no picture was allowed so this is from the website. The exhibition was grouped by the different body type/superhero and there were real costumes that were worn in the movies as well. It was amazing to see how each designer (Dior, Jean Paul Gaultier, Bernhard Willhelm, Dolce & Gabbana… to name a few) was inspired by the superheroes and put their own vision into it and create something new. oh and all the mannequins were wearing amazing shoes!
Got to also see Jeff Koons work on the roof: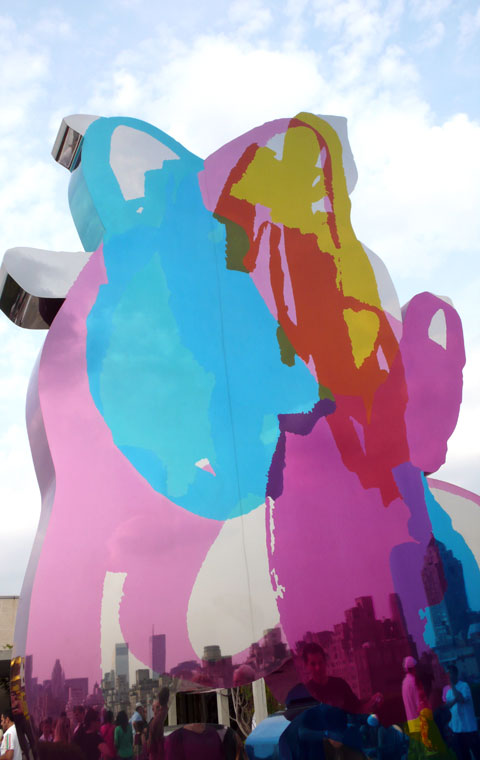 The roof has the view of Manhattan and Martini bar! (Friday and Saturday) You can also have Café drinks and food including beer and wine everyday.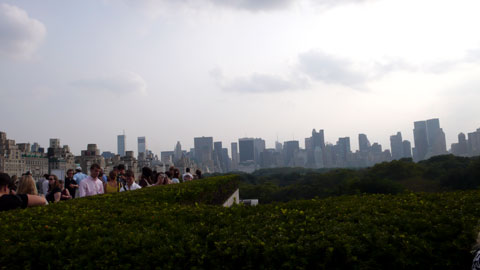 Also saw J. M. W. Turner exhibition. Great artisit. Loved his usage of colors, depiction of the sky, sun, and the lights on all of his paintings.
It is a huge museum and there a lot more to see, but that was all we could do. The museum store is great, too!