Yesterday was the last night of Bryant Park Summer Film Festival for this summer and it was Superman (1978)!
There were soo many people as I expected and it was such a nice night, too.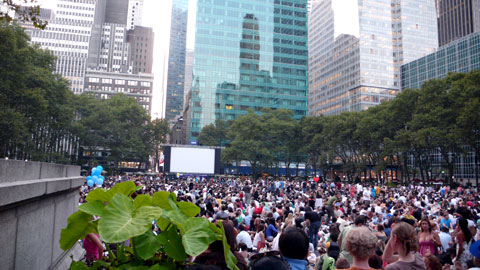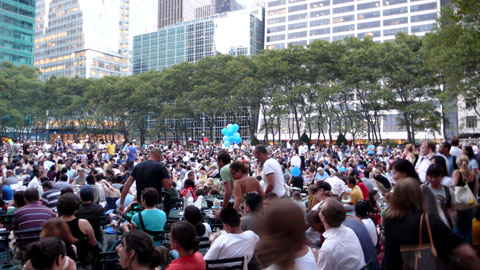 The screen – the sound was good, actually: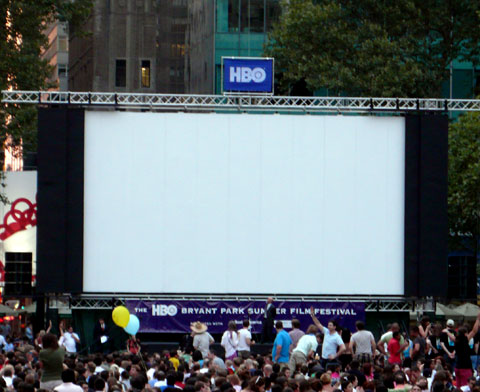 The opening credits – ohh I love it:
It was such fun experience – every time Kent Clark comes up or something happens, the audience went nuts and it was the best part!