So we ended up coming back last night — it was so fun that we extended our stay!
Maia swam for the first time at our parents' pool (well, we made her swim – she can do it no problem! She was whining a little, though.):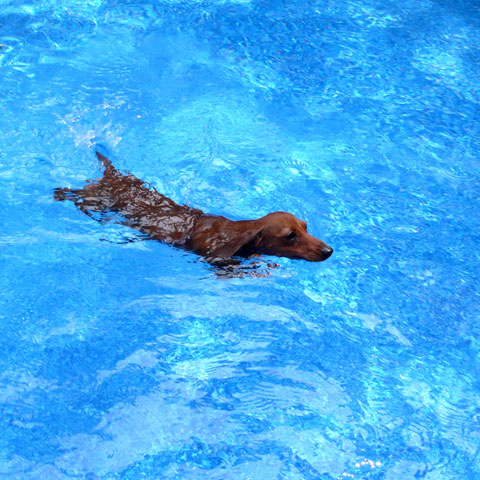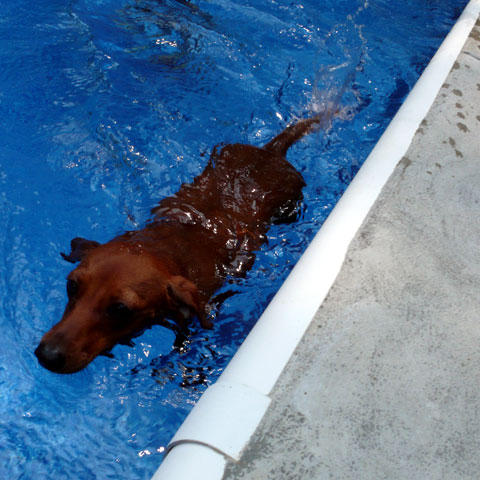 (She turned 9 months over the weekend, too.)
Randy had a gig at Elements with Niq and we had such a great time. He used to be a resident and they have the same nights for 9 and a half years straight!
Niq – Lenore – Rando – Crook
Fun times, fun times.
We went to shopping next day in Boston downtown as well as Cambridge, and then, went to Cape Cod — I'll post about the Cape next.