There are just so many events in summer time everywhere in NYC every day and night, it is hard to pick one! This Movies with a View, though, was easy to pick because it just sounds amazing – and it was amazing!
Last Thursday night was the first one this summer and they were playing "Stand By Me" (one of my favorite films of all time) and it was packed with people! We didn't get there until 7:30 or so and all the good spots were taken, of course, but we got an OK spot, had dinner we brought and enjoyed every single minute of it! The view was just breathtaking!!! I think I was watching the view more than the movie… hehe
Before the movie: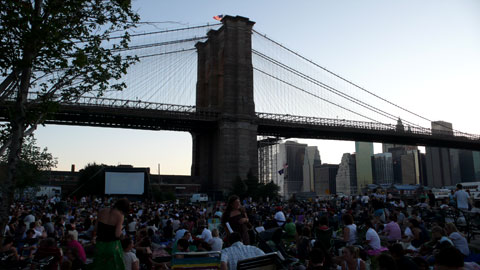 Our little spot: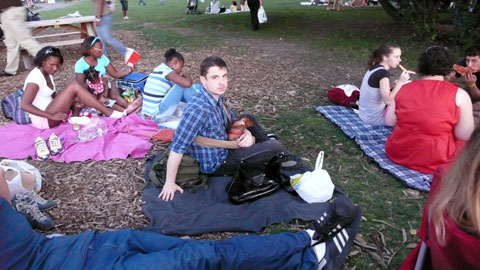 Moon!
As it gets darker, it sets the mood (click to see a larger view):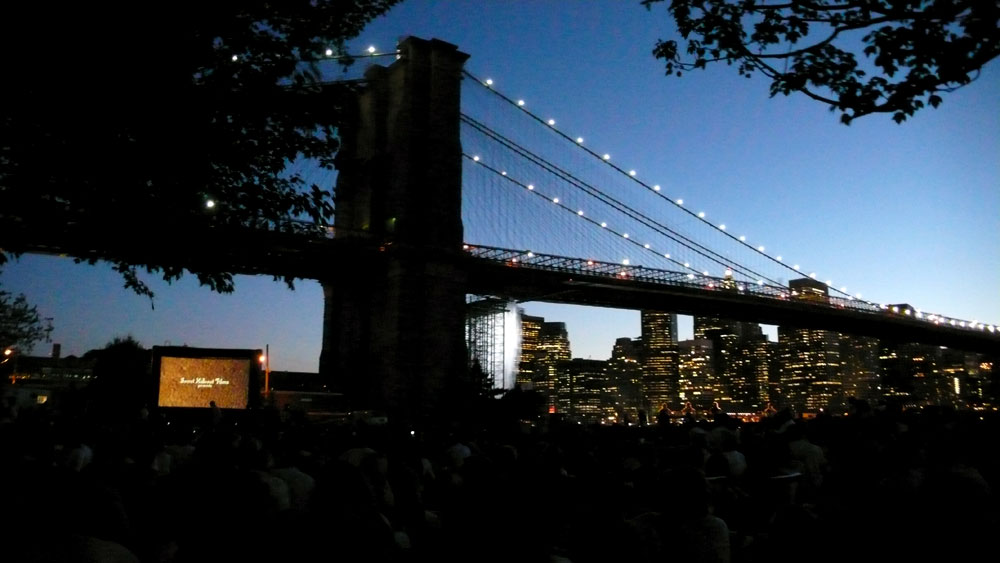 Movie started…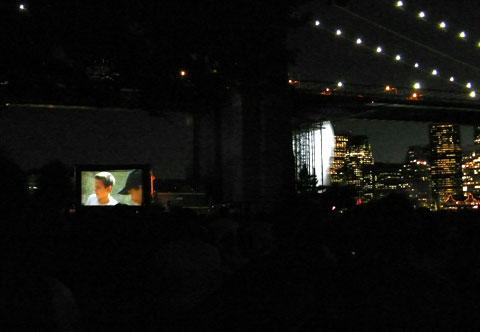 Gorgeous!!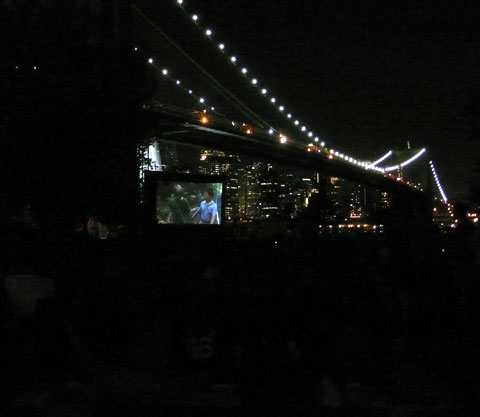 Brooklyn Bridge: