We got off at York Street station (F line) to go to the Movies with a View, and we were right under the Manhattan Bridge – DUMBO (Down Under the Manhattan Bridge Overpass) area and we fell in love with the neighborhood immediately! We just walked by for the first time, but we knew we want to live there someday for sure! If I could see that view everyday, I wouldn't ask for anything else. We'll come back and explore DUMBO more!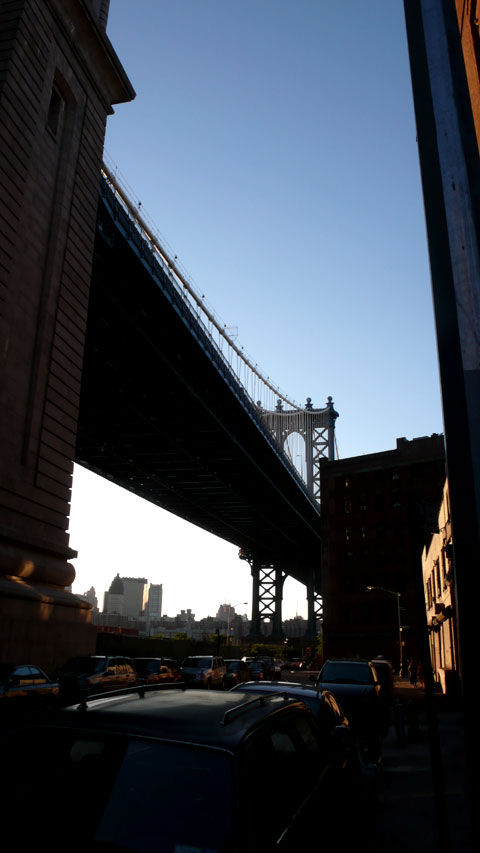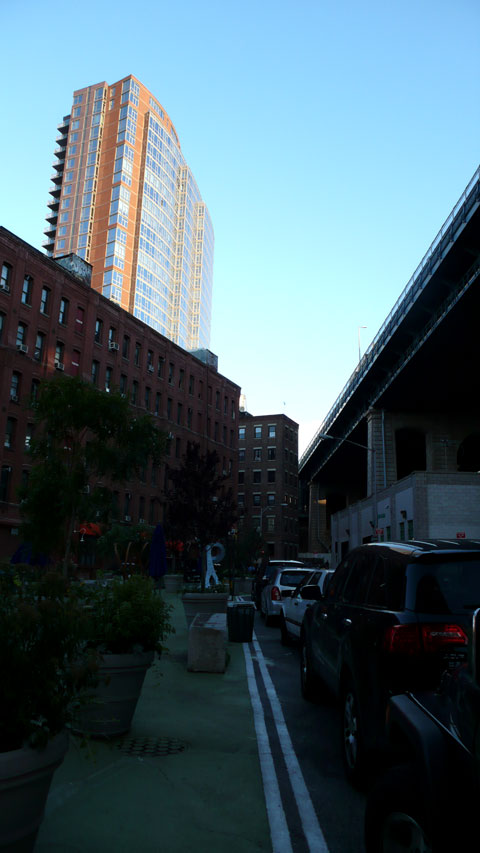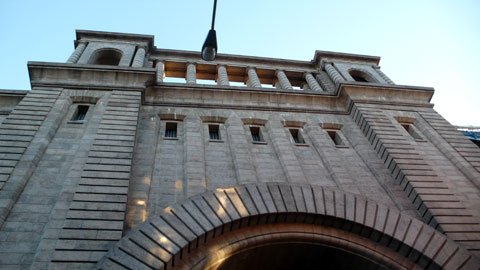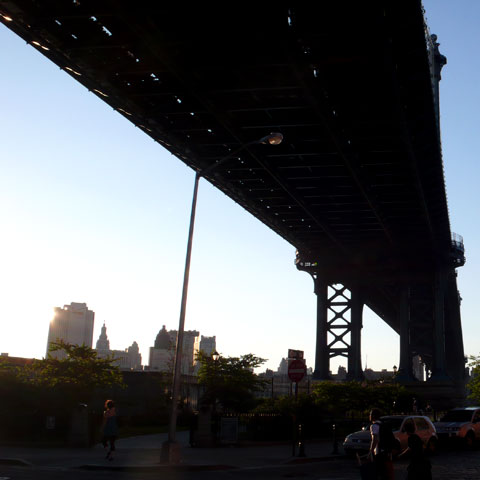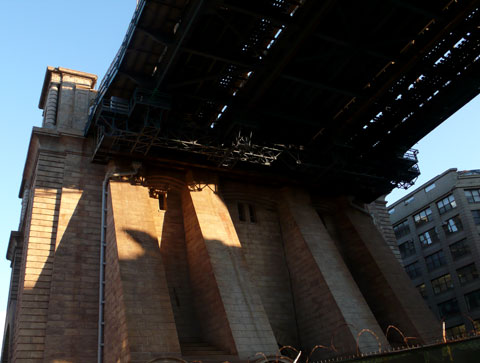 click to see a larger image: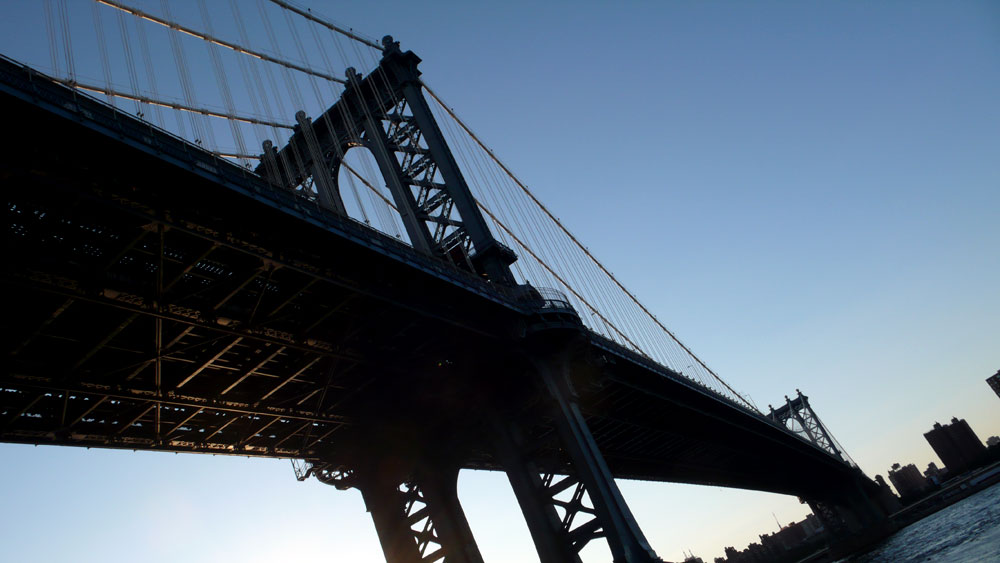 There is a little beach under the bridge!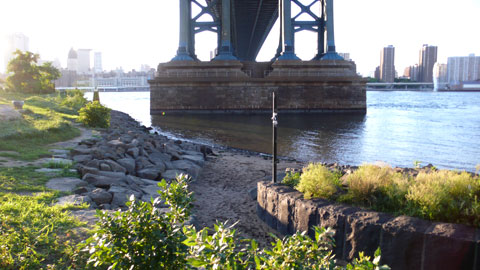 Manhattan Bridge from Brooklyn Bridge park: