My calender was marked for this day since I met Grace from Design *Sponge in January. The first Brooklyn Flea! It was so packed, too, even though it was cold out (It was like San Francisco cold.) It's happening every Sundays now and made me happy that I could come here every week if I wanted to. It's in Forte Green, Brooklyn, a few stations away from where I live. They had from antique stores to hand-made crafty goods to soap, foods, arts, prints, vintage clothes, fabrics…. everything!
Antiques: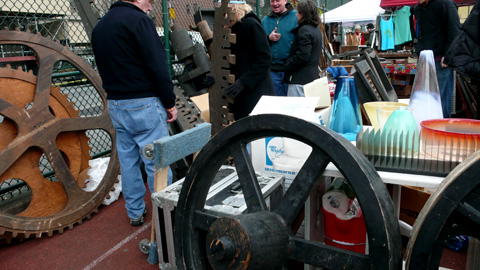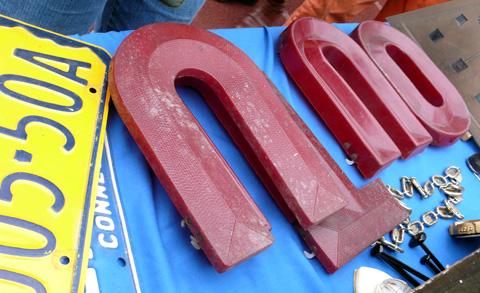 Etsy area: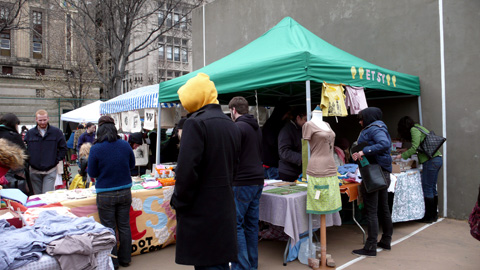 Cute vintage fabrics: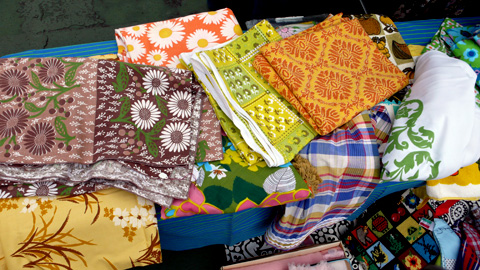 Made with recycled material cushions: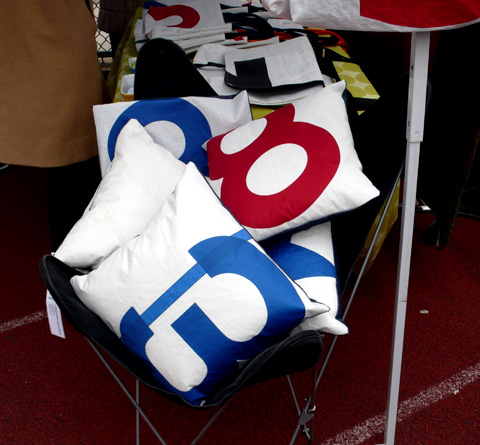 Lotta Jansdotter store:
Shopping with Maia poking her head out of my bag always gets lots of attentions – this day was the best/worst. It's great that everyone loves her and she puts everyone a big smile, but it is hard when she gets attentions every 5 seconds! I couldn't shop much… but oh well. I can come back next week!