I have been working non-stop for 2 weeks… I worked all last weekend and all this weekend + all weekdays and all week nights. I guess this is "freelancing" life. It's going to be a busy week… no, busy month!
Anyway. On Saturday night, after working all day, Brooklyn Museum was having a first Saturday of the month event by Target and it was also an opening day for Takashi Murakami exhibit and so we stopped by – oh, my god, it was PACKED!
It is a beautiful building (entrance area):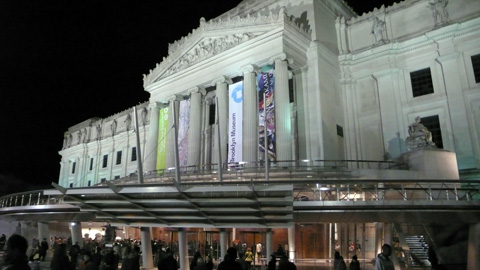 When you walk in, you see this huge ©MURAKAMI art: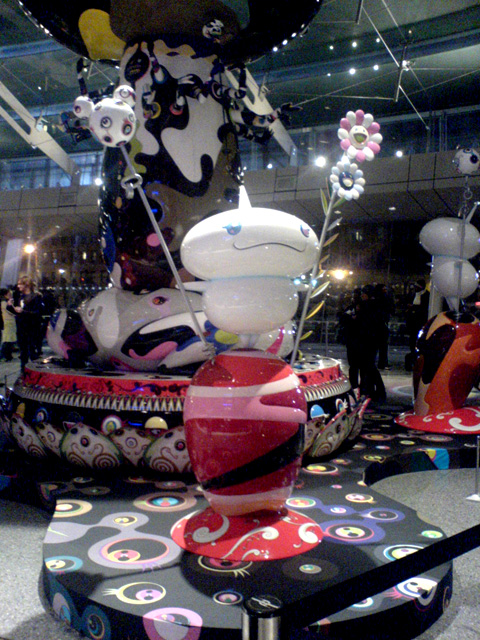 ©MURAKAMI floor throughout the Museum:
Trying to look for an elevator to go to the exhibition and we were stuck with people trying to do the same thing for a while:

On my right was a door to the Utagawa exhibition (next time!)
Took us a while, but we finally made it to the 5th floor, be in a line to get in… and then, we heard the museum guy said "Hold the tickets in your hand" – what?! We didn't have tickets! Just the MURAKAMI exhibition wasn't free! It didn't say anything, either! (Well. We saw people in line and they were buying some kind of tickets…but it wasn't clear, though…) So we are going to have to come back soon. ha.
But! We got to see the other floors and wow, I loved it there so much! I highly recommend it.
Out of many things I saw, this Visible Storage / Study Center was so cool: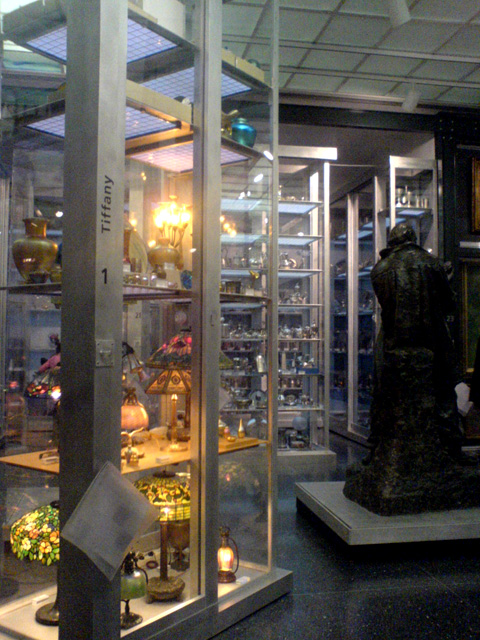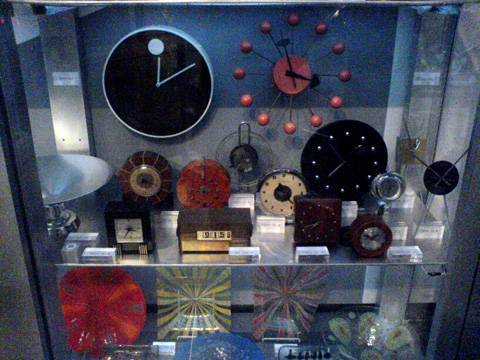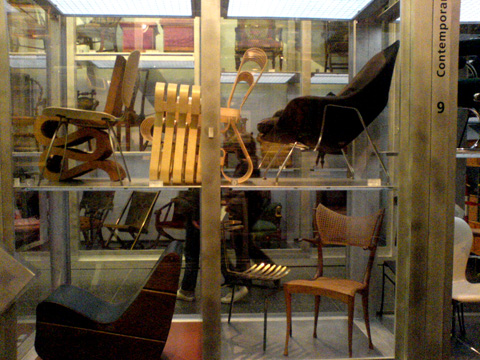 Sculptures and paintings are stored like this, too.
I also liked Ghada Amer: Lave Has No End exhibition. Most of her work was embroidered and the threads were the paint. I never seen anything like it.
Finally, we listened to DJ Muro play – He was freatured tonight's event. When I was in Tokyo back in '95, he was big in Japanese underground hip hop scene and there he is in NYC 13 years later, playing at such an awesome event!
I saw lots of hip and cool Brooklynese there, too, which is always inspiring. The vibe was really cool, too. I am so glad we went!