Randy had a day-off on Good Friday the March 21st, so we planned to go to Boston for the long weekend since it's easter and my sister-in-low's birthday as well. We had a few options, but the train and the airplane was just way too expensive and so we decided to take Chinatown bus. It is 15 dollars each way!
From Manhattan bridge – the view of the city is always breathtaking. (click to see larger images)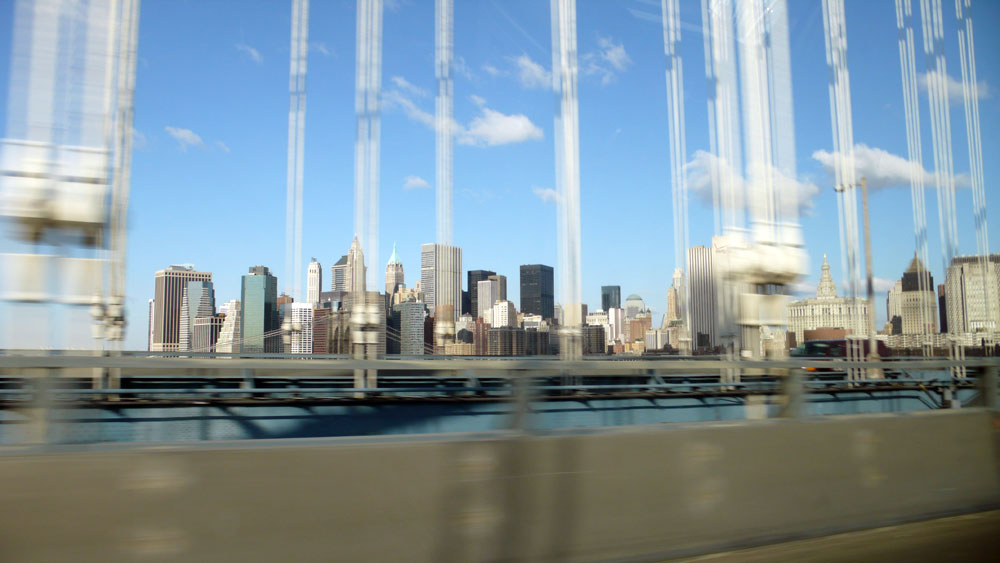 and here we are, at the bus station. We got tickets online through Fung Wah Bus.
We got there 30 min before and there was an earlier bus and so we were just gonna take the bus and then, just when we were trying to get on the bus, the lady found Maia in the bag and said
"No animals. Go refund your tickets."
We tried, but the lady didn't let us get on and sure enough, it says "No animals." by the ticket booth…. we couldn't believe it!!! and we had to think of an alternative quick – to rent a car. Randy didn't want to drive, but it was the only way left… Randy's iPhone really comes in handy in this kind of situation, and we finally got a car 3 hours later.
To be continued…