We decided to paint a kitchen wall in yellow – I was actually eating at Max Brenner
near Union Square and I really liked their overall designs of the shop and the wall had this pretty yellow and the chocolate brown was working so pretty together. And that's why we decided to paint our wall. It came out nicely, we love it! I never painted wall ever before so it was fun, too, although Randy did most of the work… here's before and after photo.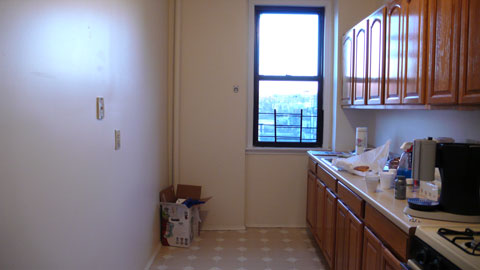 Yes, just one wall.
And then, I was still so into the yellow that I got my first manicure of the year in yellow, too. It was only $7! The cheapest manicure I've ever got! The salon was a couple of blocks away from my apartment on 7th Ave, Park Slope.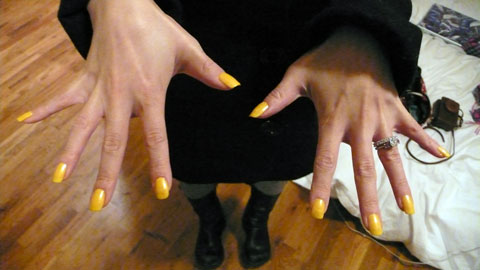 and I am looking into this yellow bag now… :)