This morning, I am very inspired by viaLetter… you can buy letters and create words to send / display around your home!
You can "type it and buy it" (love the interactive site! you should try just to see — it's very cool.) Just type your message and order from there…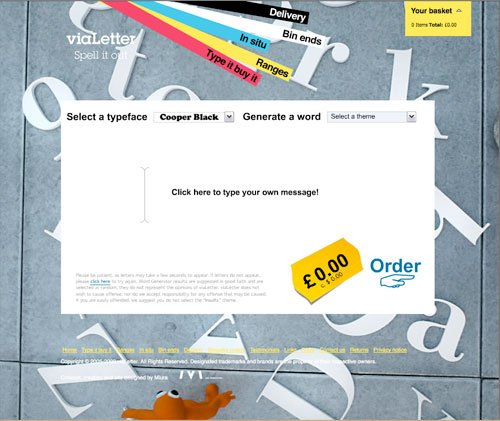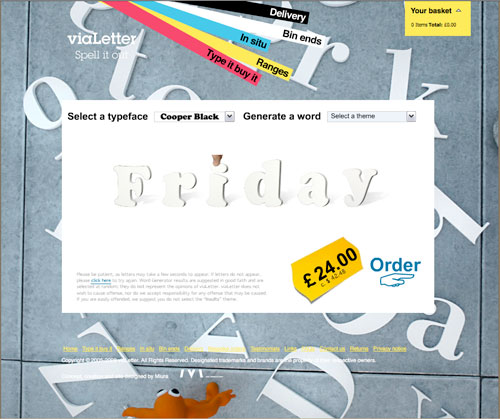 And I have "Happy Friday" letters!
You can also generate a word from their theme… and you can select from 3 different typefaces, too…
What a special and fun way to send your message :)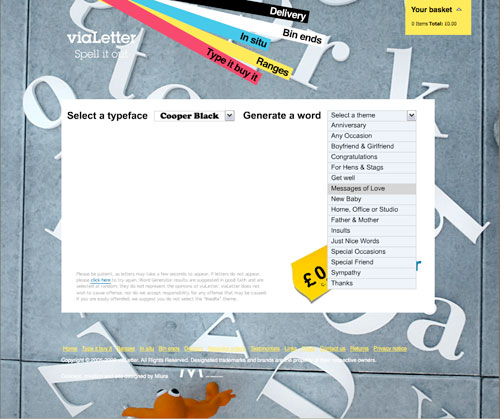 In Situ images are also very cool: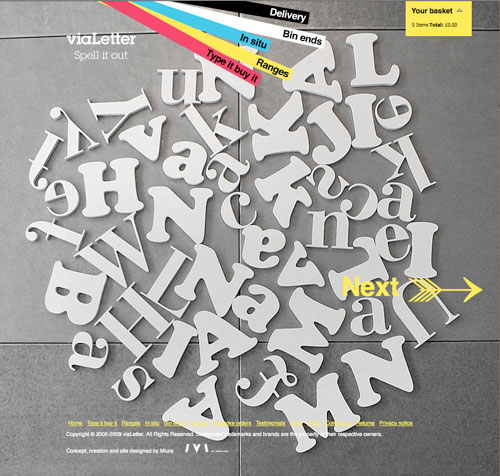 What would you send / order?! :)
Have a great weekend, everyone! I am going to check out MoMA later today, so excited!