Spotted at the Uniqlo store window in SOHO. Isn't it so lovely? And I am so proud to say that the artist/designer behind this is one of my good friends, Mioko Mochizuki. Love all the different flowers she used and the colors are just so perfect…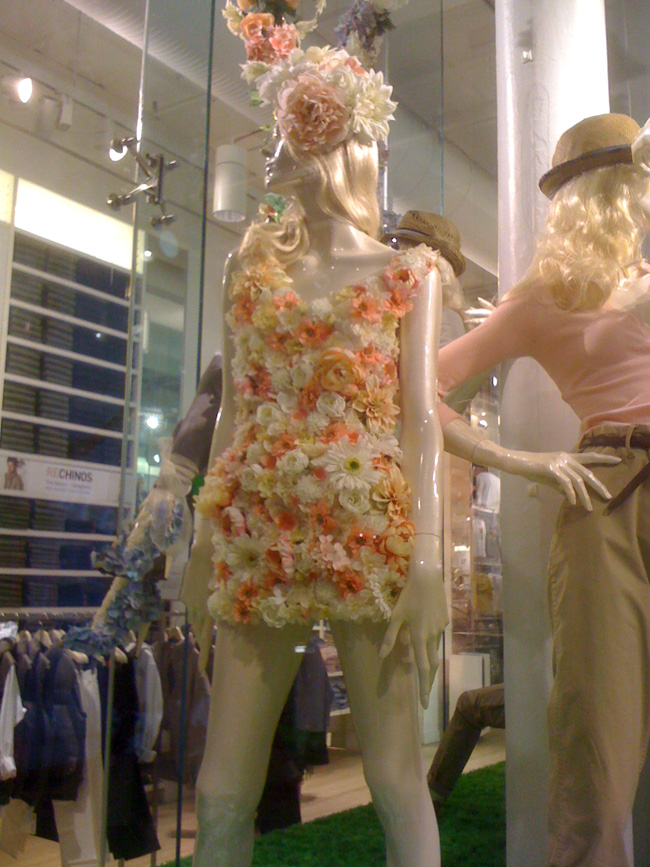 She also made these fantastic flower short pants — LOVE!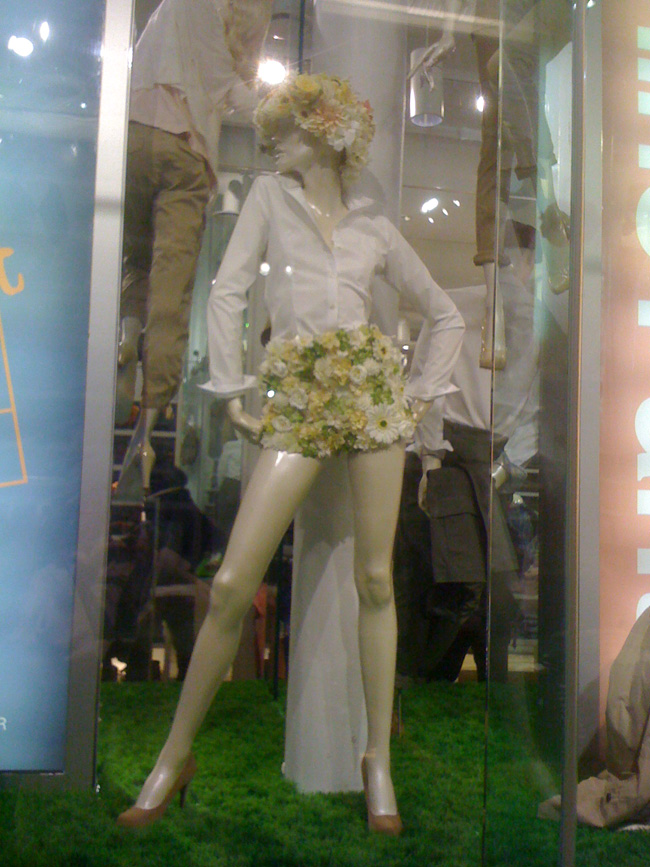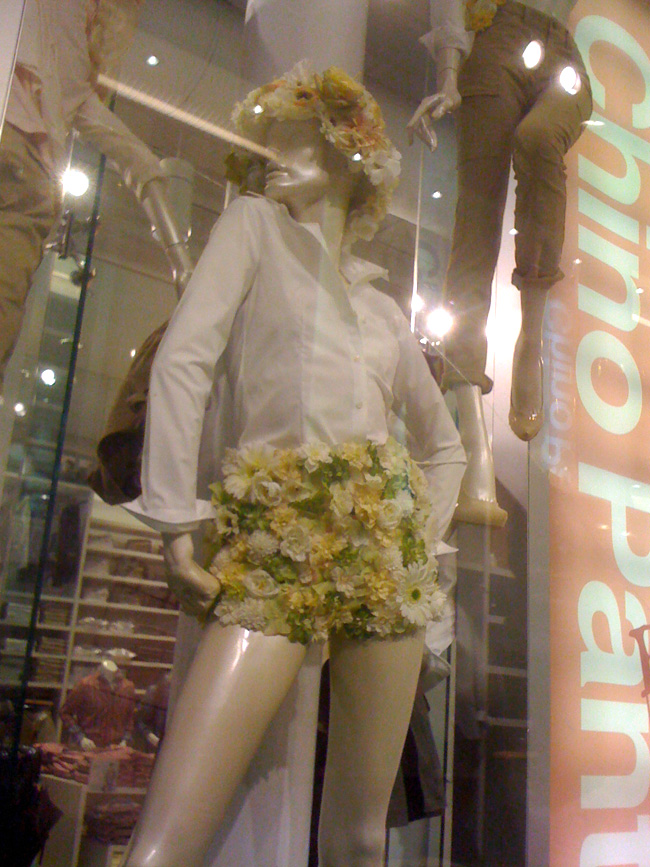 When I went there, it was 30-something degrees outside, but it sure felt like Spring around these pretty flower clothing :) Awesome job, Mio-chan!!