I went to check out the holiday designer trunk sale at the Bell House last Saturday (oh my god, it was freeeezing! but it was 60 degrees yesterday… today, it might snow… so crazy! It's been like this in here.) and wow, despite the freezing weather, the place was so cozy with lots of warm handcrafted products, music, drinks, people… it was FUN!
The front signage: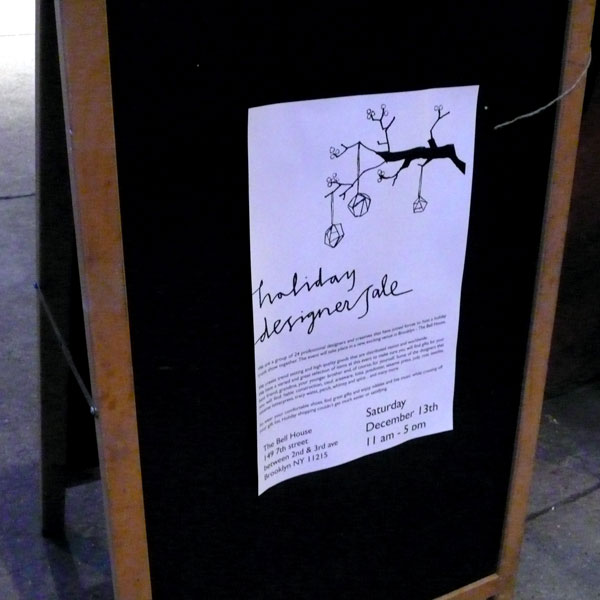 Inside the Bell House – love this venue. It's in my neighborhood, but never been here before.
Another inside shot. Lots of kids stuff here, I wished I had kids… so I could shop for more!
Lotta's booth. I should have grabbed the 2009 fabric calendar… but I didn't! aw.
I purchased this pretty canvas fabric from Hable Construction, it was a great price, too! Not sure what I'm going to use this yet, maybe when I ever have a real dining table, I'll make a table runner or something.
Also, I got this lovely large zip bag – I am still in love with yellow as you can see.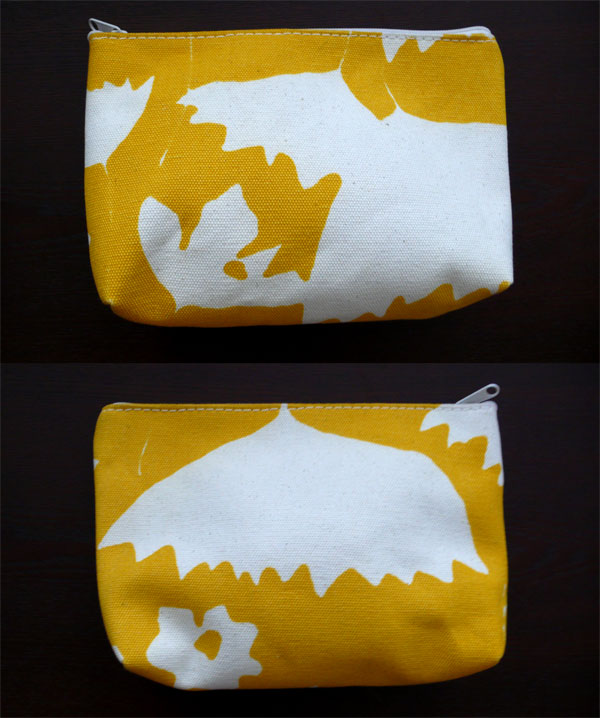 I've also purchased fun earrings from by boe – they have some simple and great designed jeweries.
Happy shopping!