I got to work on Rae Dunn.'s little online banner (you can see it under my "shop" on the right column, that's one of them) and we did a work trade – her store has been on my Etsy favorites for a while so this was really a great reward for me! She was so nice to work with and when I received the package, I had to take pictures because it came in with great personal touch and I just had to share it with you here.
It's like receiving a present! With her little "Thank you" tag – Thank YOU, Rae!!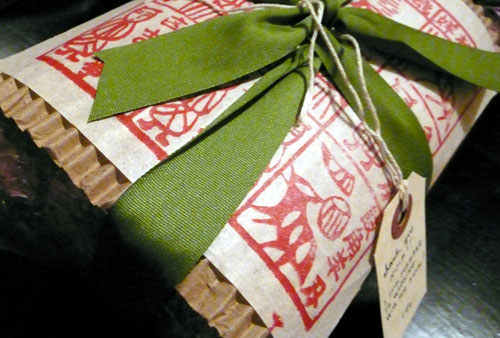 and I love this paper! I'm not sure where it's coming from, but I thought it was so cool.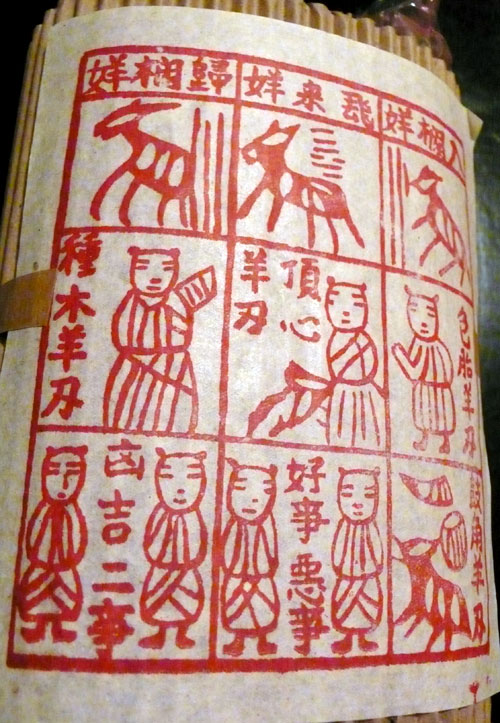 and I got her "calm." dish: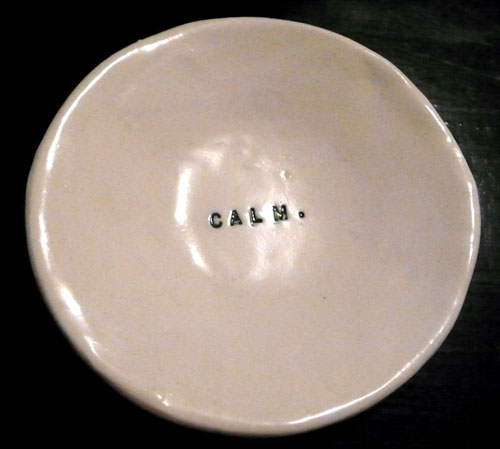 "Dream." heart – it is so cute in person. Everything is so cute in person.
and this was a surprise, but I got "Joy." and "Accept."! In a little pouch! They are with my black and white corner in my office area and I love it!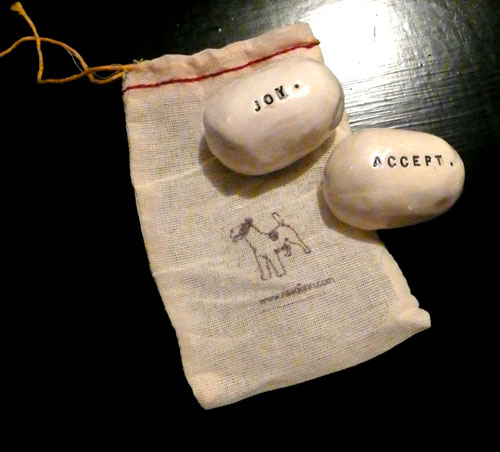 Thank you so much, Rae!
She has a lot of cool clay work like vote rock. and awesome pourer. and many more at her etsy store.