I stopped by the National Stationery Show yesterday real quick while Mili was in her home school — Oh my god, what an inspiration!!! I wish the show was here more often. I left the place all inspired and motivated… I can't stop thinking about new ideas every since. Exactly what I needed. I couldn't take many pictures as I was just making a quick stop and busy saying hi to my fellow stationers, but I wanted to post some photos I managed to take… The first few are from Linda & Harriett booth. I've been a huge fan of their work, I've seen their always-fabulous-booth at the previous NSS shows, but this time, I was so lucky to actually meet Liz!! Yay! This year, their booth was all black and white with her great patterns and drawings, it was standing out for sure.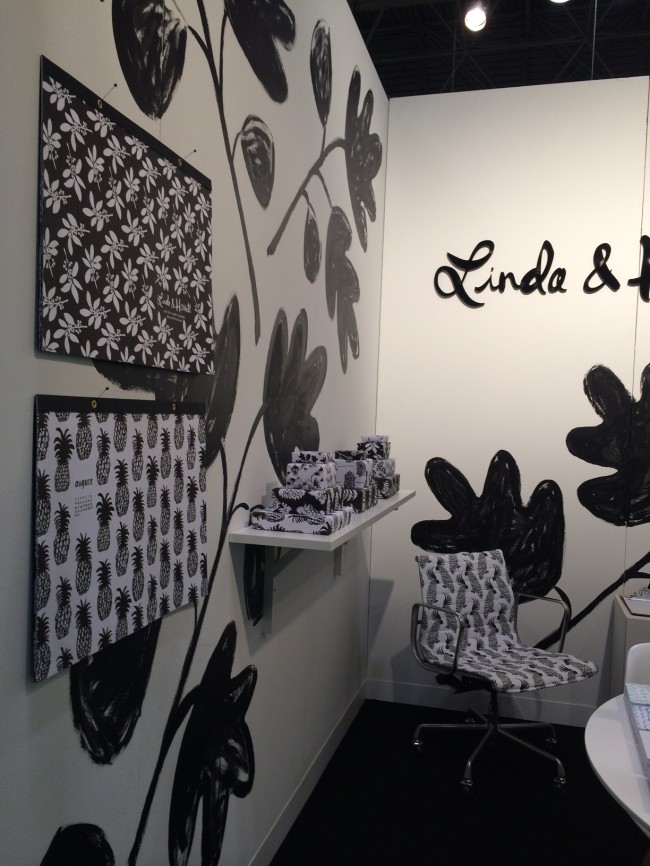 Liz was so nice and we found out that both of our studio are in DUMBO, which was oh-so exciting to me! She invited me to her studio, too, awww, thank you!!
Love this pineapple calendar below!
Three Potato Four had a booth at the NSS this year! I've know them as a vintage shop so it was a pleasant surprise. They had all sorts of cool stuff in their booth I was really fascinated.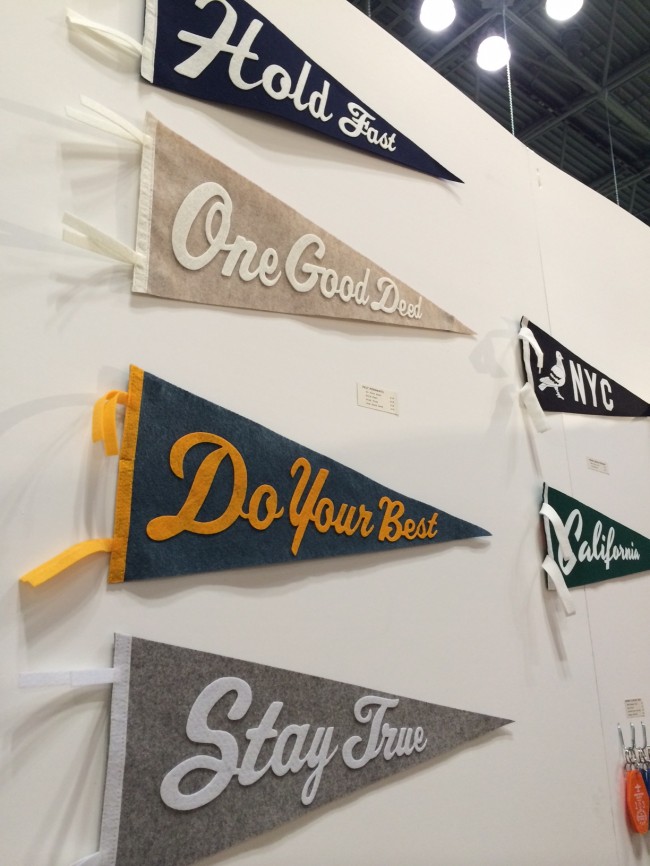 These banners (above and blow) are so great, I really want one for our loft space…
I especially liked this boards — I think they were selling a collection of paper pack with all sorts of goodies inside. So neat!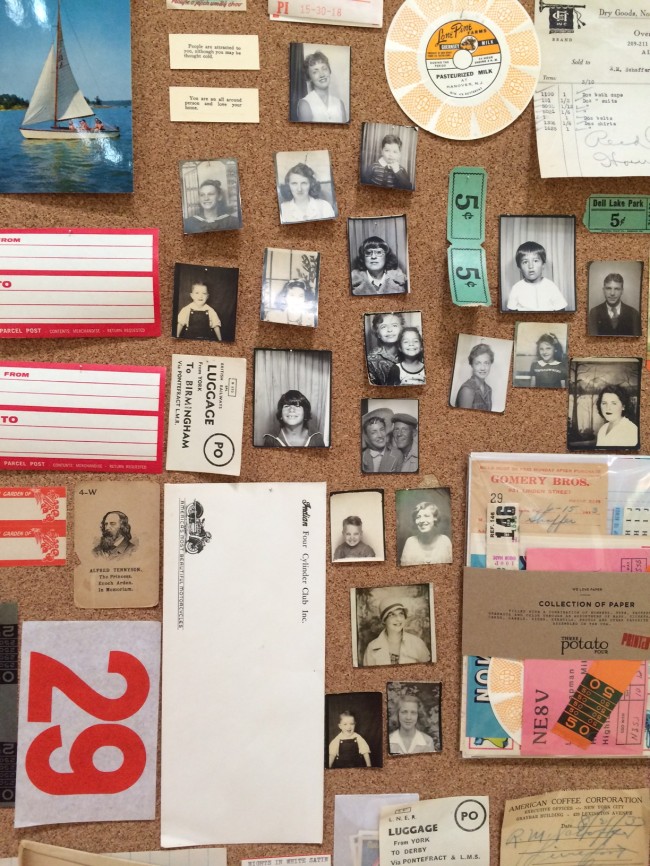 Moglea had one of the best and busiest booth at the show, I think! and definitely one of my favorites. I couldn't say hi to Meg since she was so busy, but I snapped some photos… :D I love her style so much.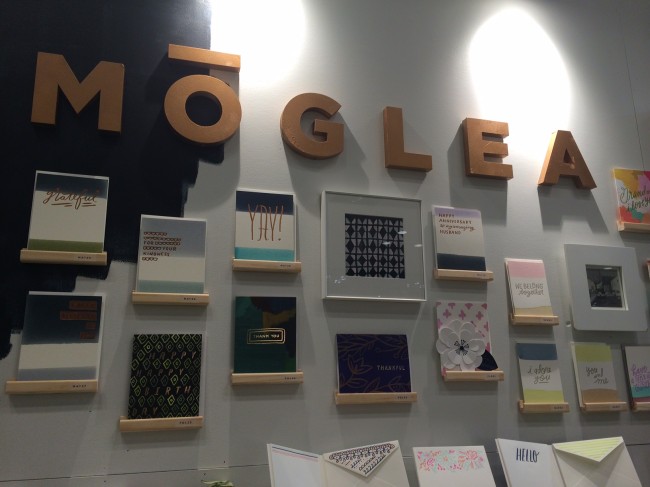 They had a bigger booth this year and look at this one wall — I LOVED it.

and this is my favorite; a paper flower card! Too cute! <3
To be continued…