Good morning! Hope you had a nice weekend… I am still struggling from my horrible jet lag… :( Hopefully, by the end of the week, it'll be all better and I live like a normal person… (not going to bed at 5-6pm and waking up super early.)
Anyway. I found this gigantic inflatable human body floating around at Haneda airport. It sure caught my eye — it was huge!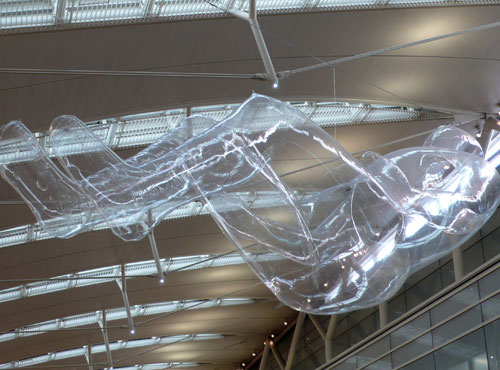 I want to know the concept behind this guy… if you happened to know the artist or the idea behind this, please let me know!
Have a great day, everyone!