I mentioned that we have a guest this week, it is Randy's friend from SF, Dean, and so I've been hanging out with the boys a lot and guess where they took me yesterday? The Bowery Beer Room! It is in the Whole Foods Market in Lower East Side, I've been there many times, but not this beer room area… and wow, I was amazed how many kinds of beer they have from all over the world! It was like a museum of beer or something. And the boys were more excited than ever! In the meantime, I was looking at some cool label designs and enjoyed my visit to the beer room.
Shelves full of different kinds of beer:
They have a draft beer area and these are their bottle: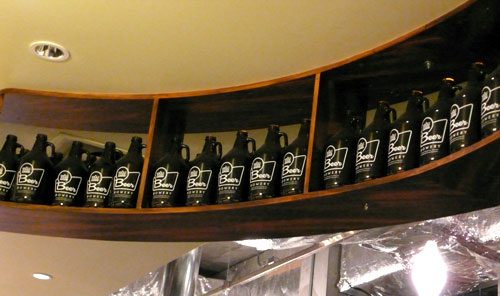 Simple design – I like that it says in big – "Beer"
These are very cool. Typographic, old classic look.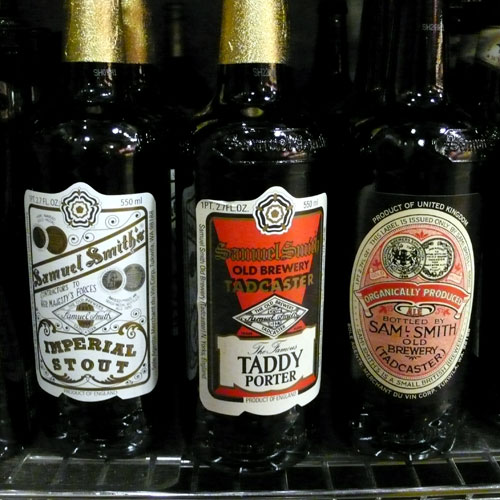 I like these a lot! Very cool.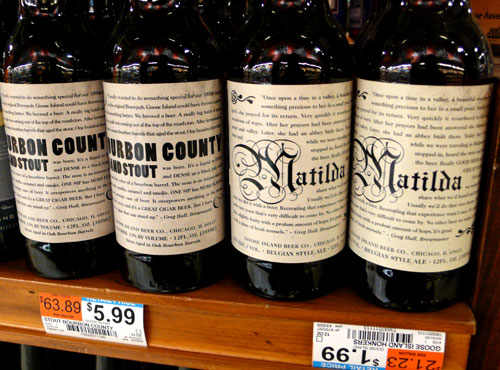 Rogue series – I never seen this many! It always catches my eye, love all the colors, too.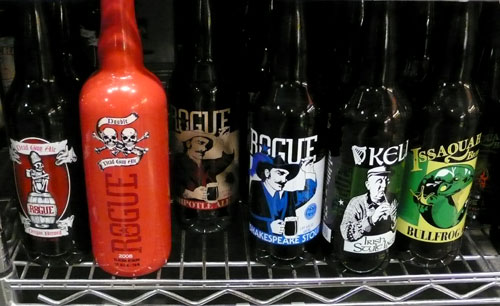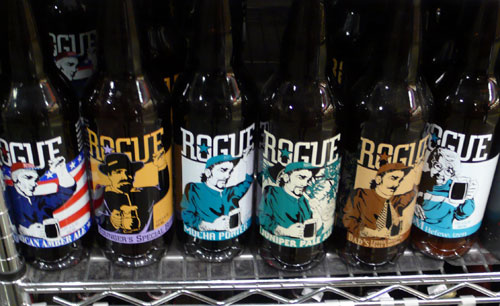 Hitachino Nest Beer from Japan: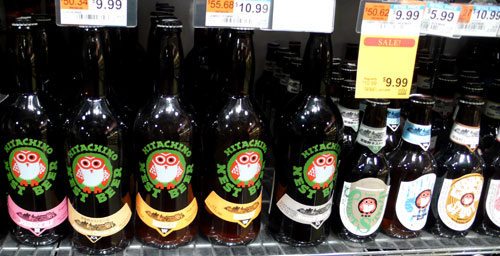 I also like these labels. Big letters and texture, a little illustration, colors… pretty cool!
I would never go here by myself so it was a fun and unexpected visit :)