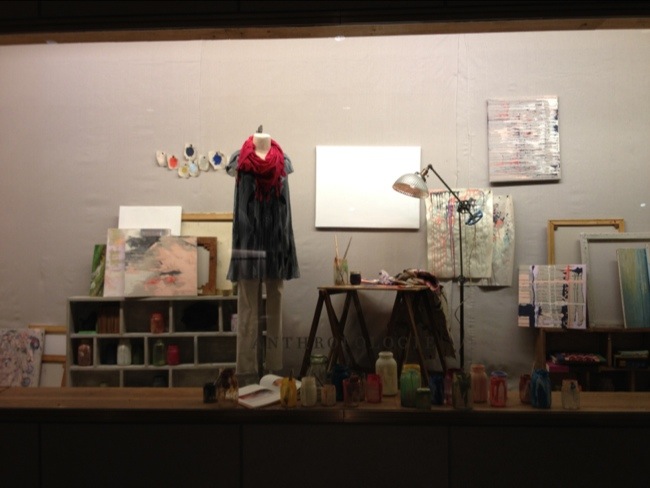 I was so stoked that I had a chance to stop by Anthropologie store in Rockefeller Center last week — it's like going to a museum! Their styling and art direction of the whole store is always so impressive. Above is a window display; it looks like an artist's studio — love how you can tell the story!
Below is an interesting installation by using yarns and chairs… there are few throughout the store…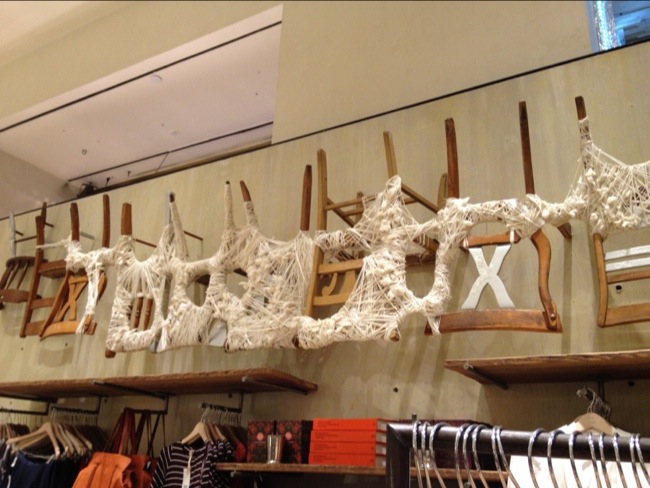 and this installation below is made with bunch of fluorescent tube bulbs, definitely caught my eye.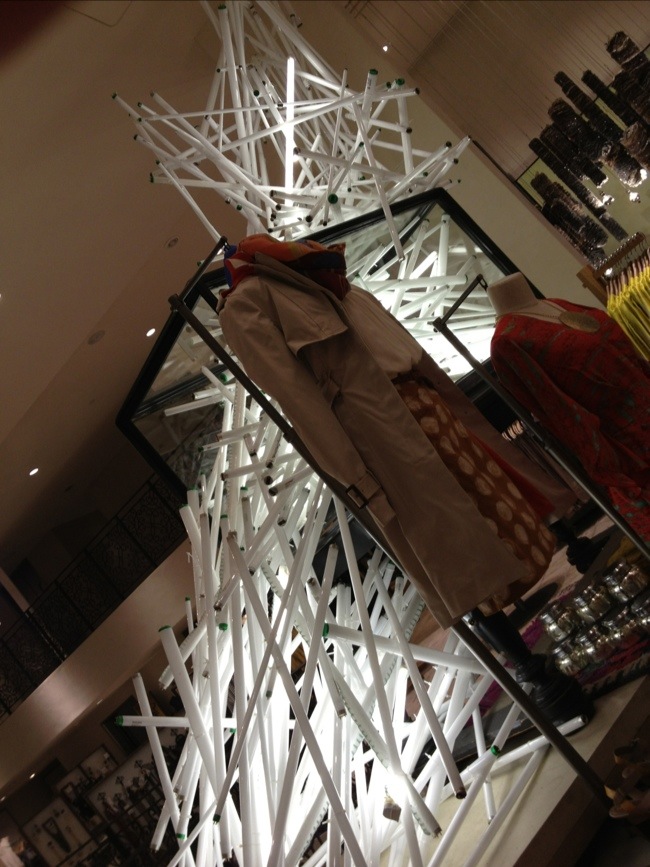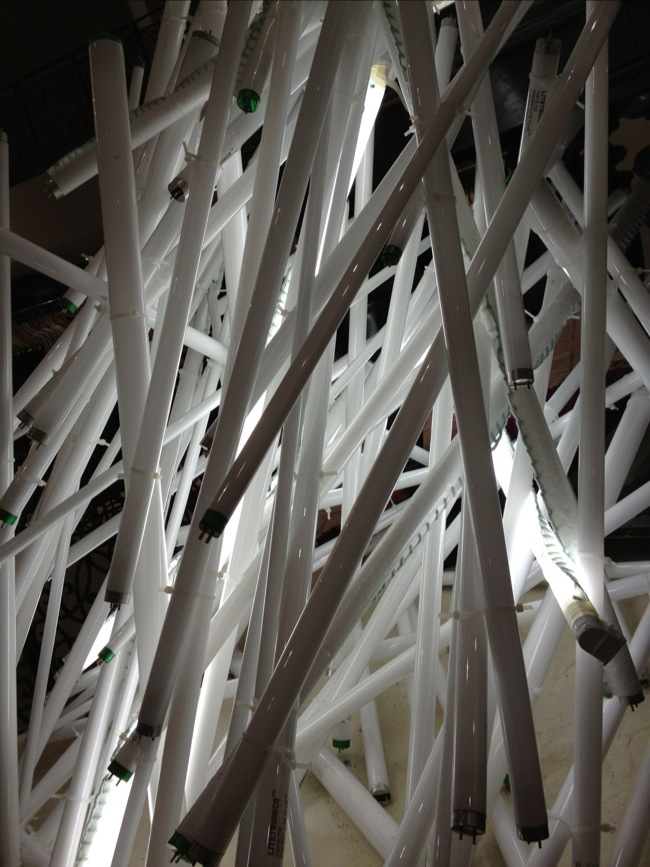 Happy creative year! xo Hijiri