Since I pulled out some found type pictures from 3 weeks ago, I might as well share more images from that day… (and it was 80-something degrees still back then!) Today's Bridge is a special version from ON top of the Brooklyn Bridge.
There is a repair work going on right now… so you see some construction area… but it is always such an experience walking across this awesome bridge.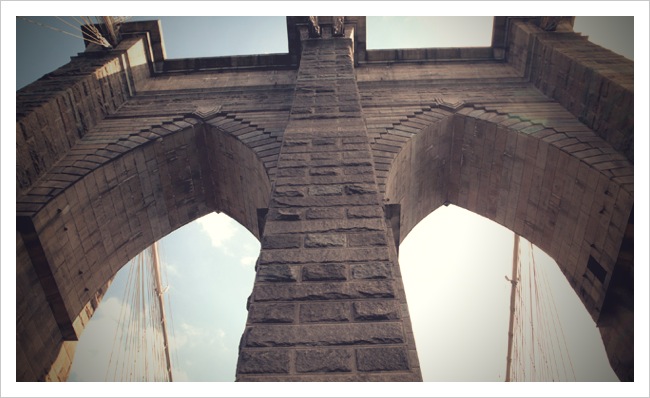 Hello, Manhattan Bridge!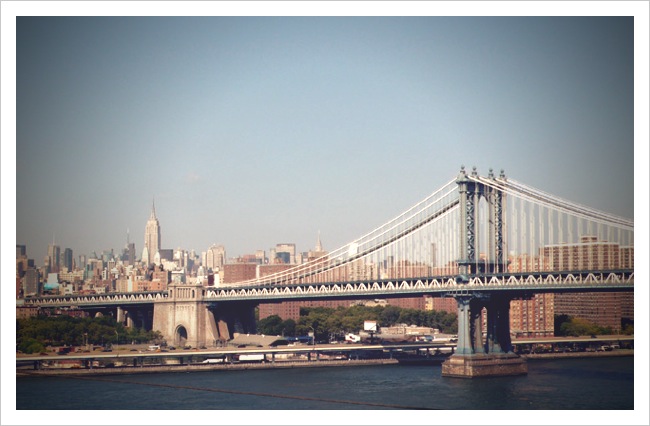 Love the view, it never ever gets old even though the bridge is really old… :)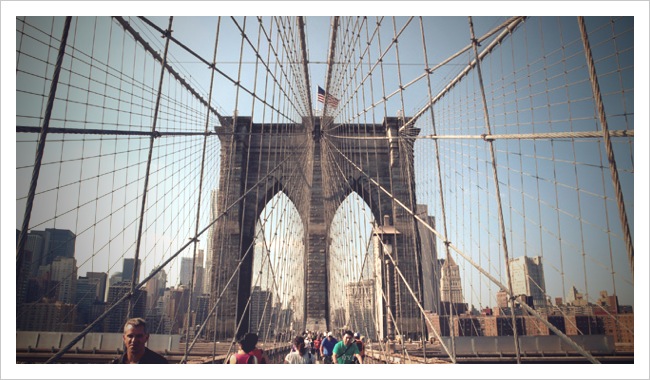 Till next time I cross you, Brooklyn Bridge, I will be seeing you from the streets… xo