There are more posts from the Setouchi International Art Festival… it's gonna take me 2 more weeks or so to write about all I saw… I hope you stay with me, I try to mix in some other posts, too :)
This week, I'm taking you all to the one of the islands in Seto Inland Sea, Megijima (Megi Island / 女木島)!
From the Takamatsu port — right in front of the Liminal Air art I posted last week — you take this ferry…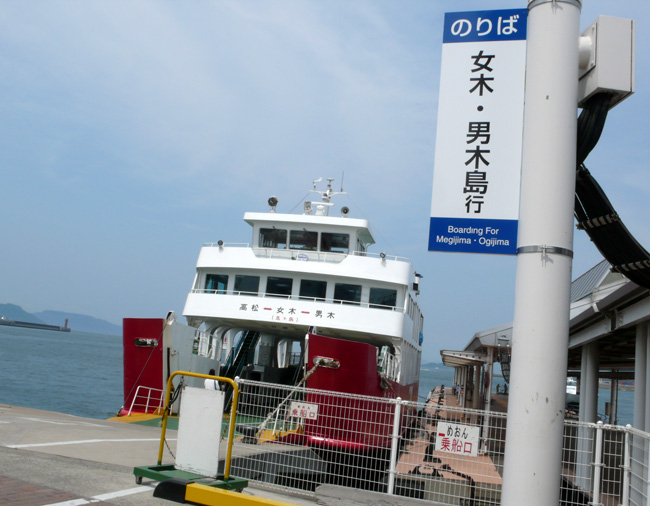 ((If you are familiar with the story of Momotaro, Megijima is where Momotaro went to fight the Onis… also known as Onigashima))
From Takamatsu, it is 200 yen and 20 minutes away.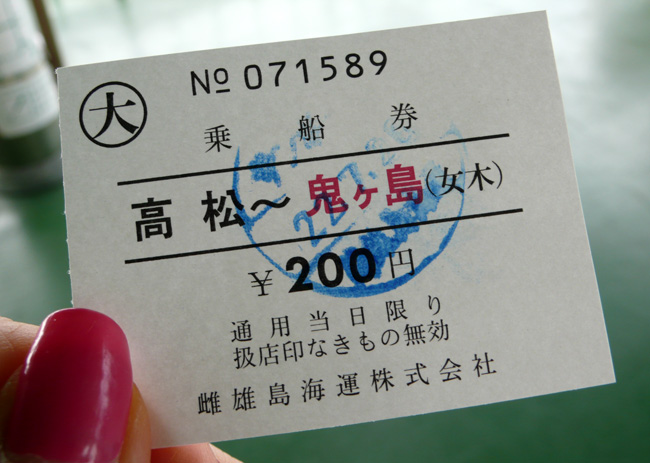 Calm and gorgeous Seto Inland Sea…
Hello, Megijima!
As you get out of the boat, you can't help but notice this awesome installation… entitled "20th Century Recall -What is "TODAY" of Asia-" by Hagetaka Funjo.
Consisting of four sails on a grand piano, this installation resembles a ship at anchor. At times, music flows from the work to create a melody that resonates with the sound of the waves.
I didn't get to listen to the music, but right next to the title card, there was a list of the songs that you could enjoy with the sound of the waves…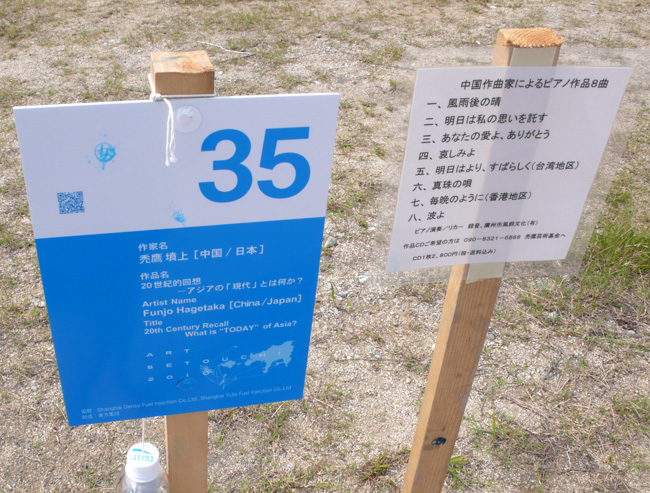 It reminded me of pirates…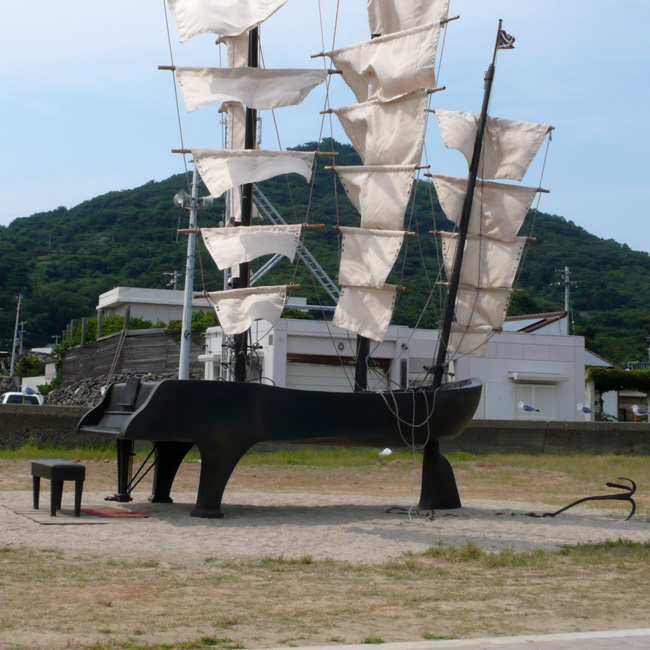 You can sit here and be a part of the installation…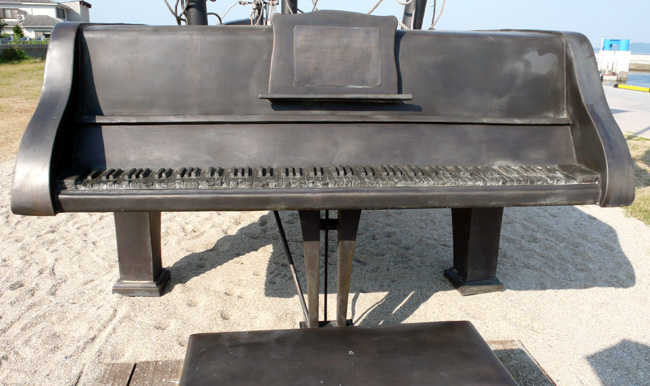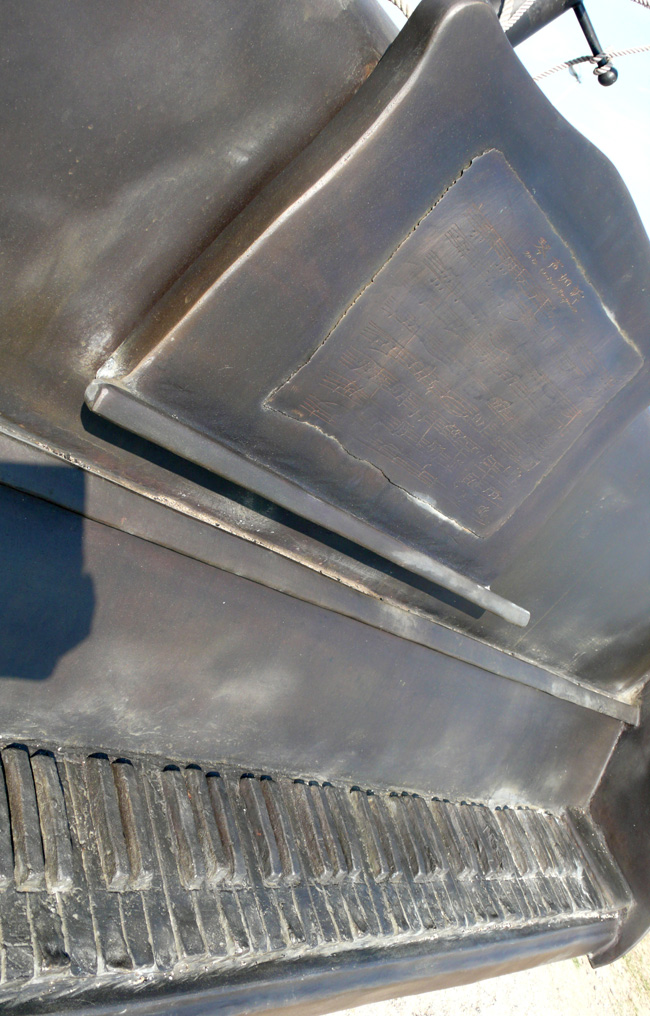 Very surreal… it was awesome…