I'm going to start a new blog post series called "Souvenir From Japan" :) I bring back lots of stuff each time I visit there and I think it's fun to share them here! As you know, that country has so much cool and fresh stuff… shopping in Japan is SO awesome. (New York, too, though!)
The first up is my Shibori Eco Bag. This is actually the first thing I bought in this trip. Found at Tokyo's Tokyo store in Haneda airport. The shop is really cool, filled with lots of cool Japanese latest trends, books and souvenirs.
So this eco bag, it's really small when nothing is in it.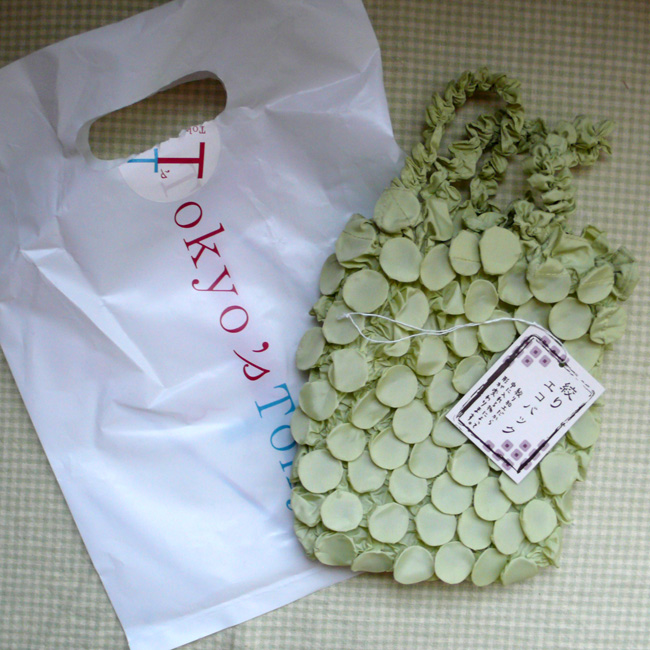 It says it changes its shapes depending on what you put in it.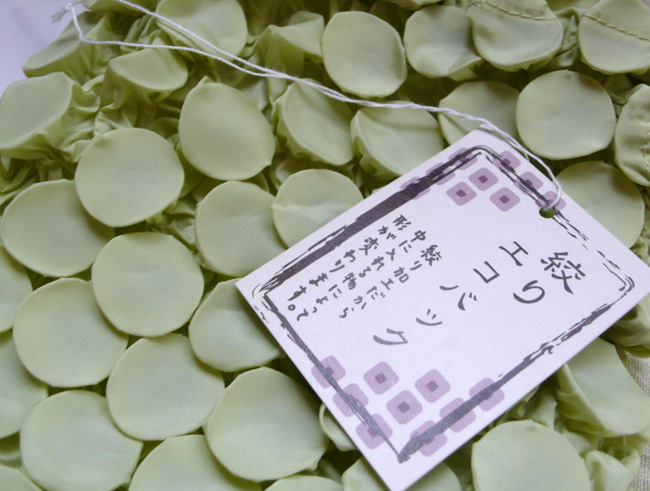 Like this :)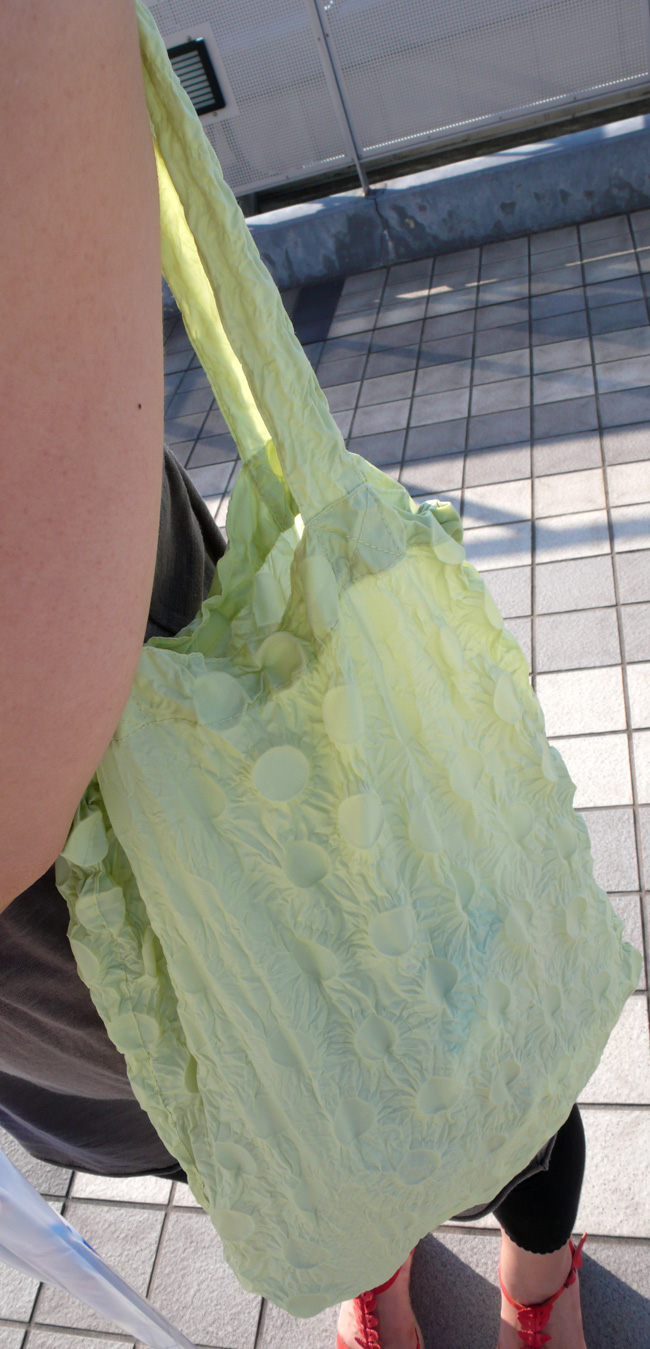 It is really light and just the right size to put little stuff when I go out to the grocery store or running errands… it's also so small that you can put this in your bag and use it when you need it. And the best thing about it is that it looks so cute! This is a score for sure.
Comes in lots of different colors and there was other shibori pattern version as well.