I think I saw this art work the most while I was there — "Liminal Air -core-" by Shinji Ohmaki. It was placed right by the Takamatsu station port, where all the ferries to the islands comes and goes.
The mirror surfaces of these pillars capture the changes that occur in light and color through the day, allowing us to see the outer world from a totally different perspective. The appearance of the pillars alters depending on the angle from which they are viewed or the time of day. They present individuals as seen through the eyes of others and, at the same time, serve as a gate to the world of Takamatsu.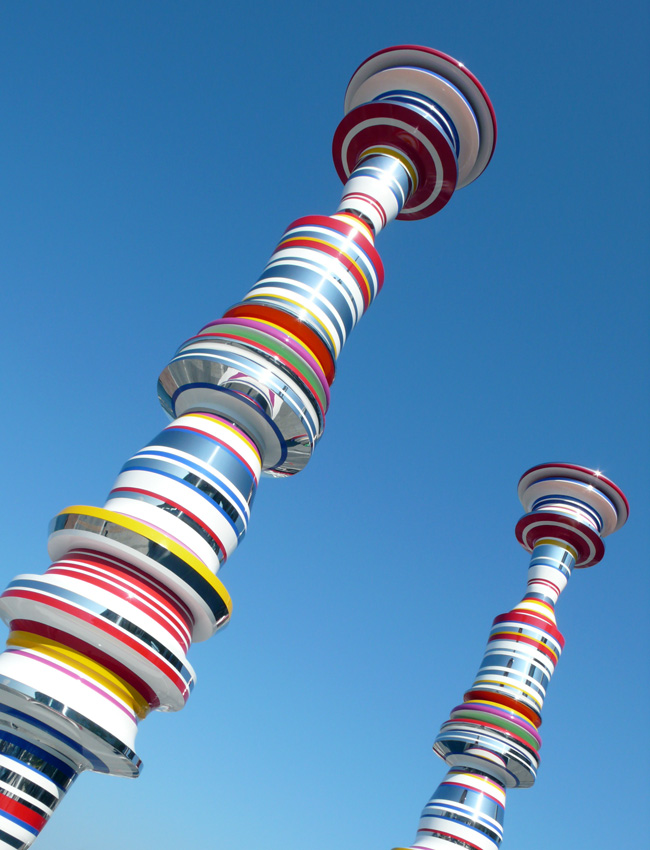 It did look different each day and I quite enjoyed this area.
One weekend, there was a Bossa Nova Festival by the gate…
and other weekend, there was a Jazz Festival here, too…
Seto Inland Sea in the background, listening to live music here was such a treat. Really mellow, calm and nice time… sigh. Wish I could do this all the time… :)