I have been working on another custom baby announcement for my friends Kate and Tim (the baby is coming really soon this month!) — it's so cute, I can't wait to print them and meet the baby soon…
In the meantime, I came across these silhouette baby announcement done by Mirabel Press and I thought it was very chic and unique, it immediately caught my eye. It is black and white, unlike any other baby announcements and I love the return address treatment so much.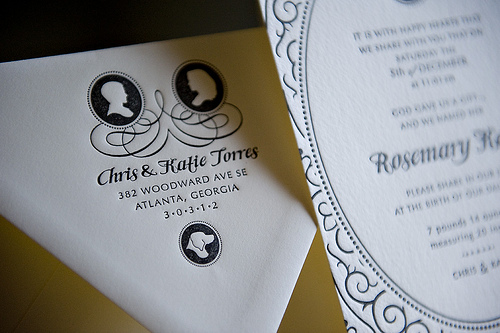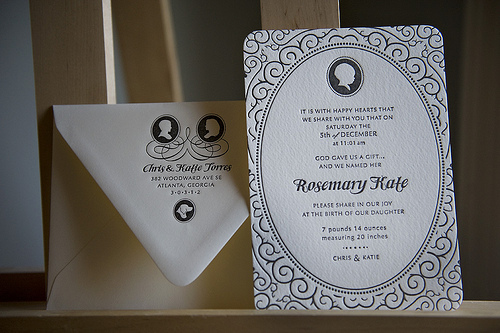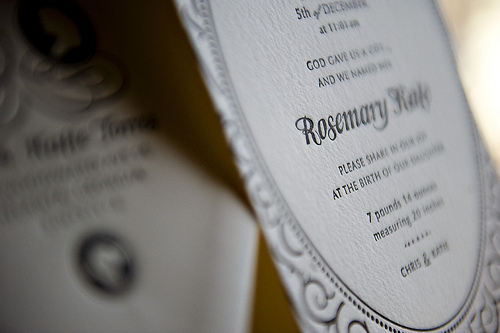 (images via Mirabel Press on Flickr)
Check out their lovely blog, too!