I have been having such a great time in Japan, but it is time to say good-bye and get back to my creative life in New York… I am leaving tomorrow morning, traveling all day, all night, and another day long (sigh, soo long) — just wanted to post some more pictures from Japanese new year before it is too late to even talk about it… (time really flies!)
Hatsuhinode (first sunrise of the year):
Omikuji (random fortunes):
My omikuji being attached to a wall of metal wires in the shrine (read more about it here)
Osechi (traditional Japanese New Year foods):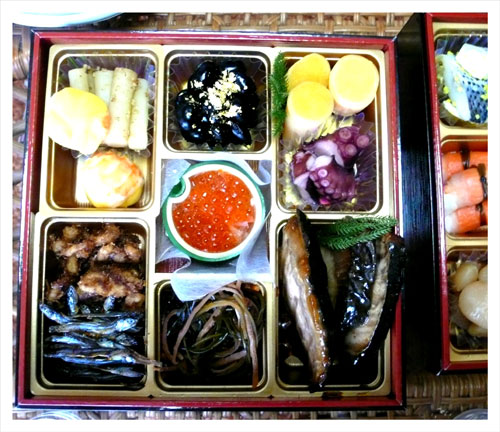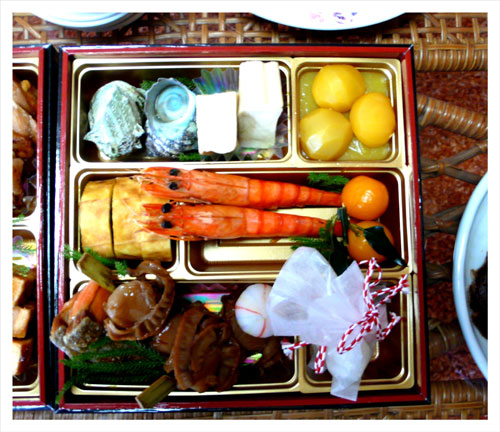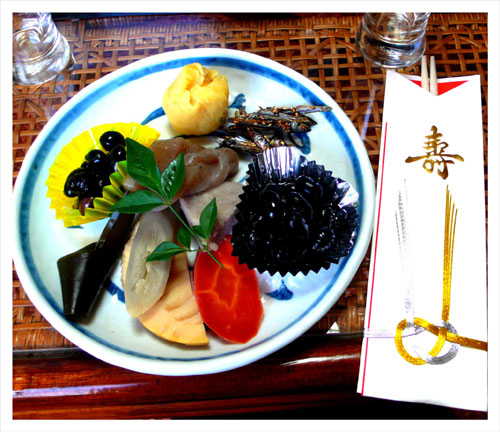 Love this special chopstick cover — do you see the embossed art? The silver and gold Mizuhiki knot is great, too.
I want to thank all my family and friends who made this trip even more special. I got lots of great energy from them and I couldn't thank them enough!!! I can't wait to use this energy to create something new this year!!!
See you all later this week from New York — will be back fully, posting 1-2 posts everyday again :)