Hello, hello!! It's me! How are you, everyone? It's year 2010! How has your new year been so far?! I hope you are off to a great start! Mine has been pretty awesome — spending a quality time with my family and friends, traveling around and seeing lots of great places/things here in Japan, eating lots of yummy foods… I couldn't ask for more :)
Just wanted to stop by here and say hi real quick :) I have so many pictures already, I hope to share them all here so please stay tuned…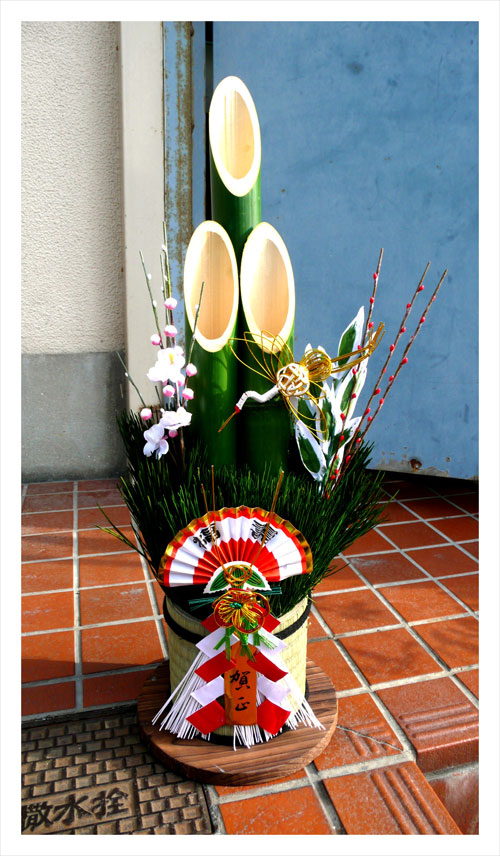 Picture is from Japanese new year — "kadomatsu" in front of my parents' pharmacy.
I have so many hopes and things I'd love to accomplish this year, I still need to sit down and really think about them… it's always nice to have a goal!
Wishing you all a very happy, healthy and exciting new year 2010!!!