Good morning! I hope you all had a nice weekend… Winter is here in NYC. The weather clearly changed over the weekend and it was freezing… time to bundle up!
Speaking of coziness… check out this cozy Family Room at Art Wall — my Live What You Love poster is featured in the middle frame! (I love the frame, too. :))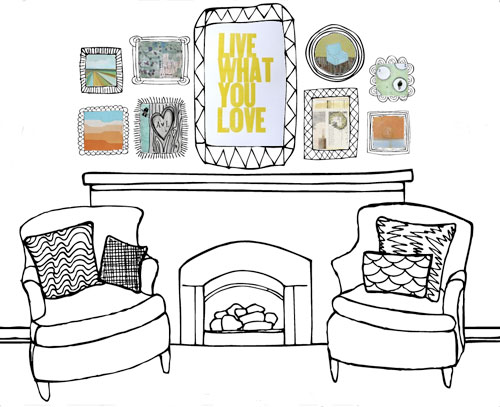 Art Wall Online is a virtual display space created to exhibit the artwork of independent artists. The pieces are showcased in the form of an "Art Wall," — an arrangement of artwork placed on a virtual wall. Each one is curated by proprietor Katie Stephenson. Everything is either made by hand or is a print of handmade work and is priced between $5 and $500. Art Wall is not a shop, but a curated gallery. If you are interested in purchasing a piece, click on your selection to view the artist's page, then click again to be directed to the artist's own shop. Be sure to check back often, as new Art Walls are added every month.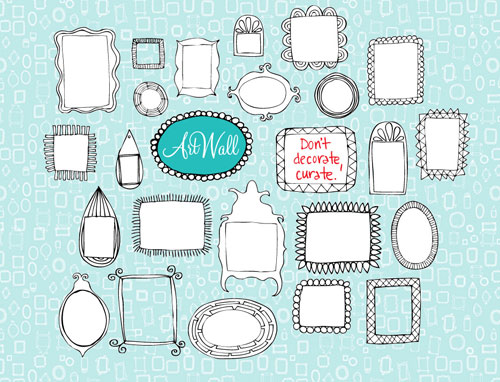 Sounds lovely, doesn't it? For more rooms full of art, visit Art Wall and look around :)
(Thank you so much, Katie!)