Good morning! Hello, another week! Hope you had a great weekend…
Over the weekend, I listed some more holiday stuff in my etsy shop — letterpress gift tags! They came out so cute, I hope they will add some specialness to your warm holiday thoughts… :)
For "Merry Christmas" and "Season's Greetings" part, I used blind impression — meaning no ink, just the impression. The set up and everything is the same, just print without the ink:
Makes great deboss effect! I love it! (I forgot my camera at home this day, these were taken by my iPhone… sorry for a bit less quality photos…)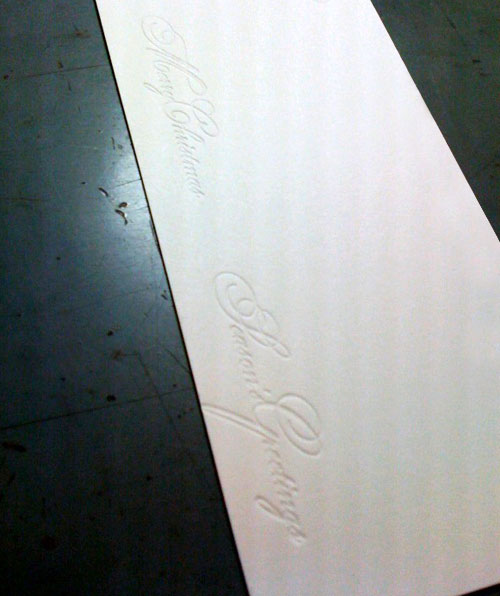 Next, I printed "To" and "From" with very light grey:
I used stripes of papers (Mohawk Superfine papers — very high quality papers) that were left over from another project. No waste on papers! Worked perfectly for this project.
And here are the final product….
Merry Christmas Letterpress Gift Tags: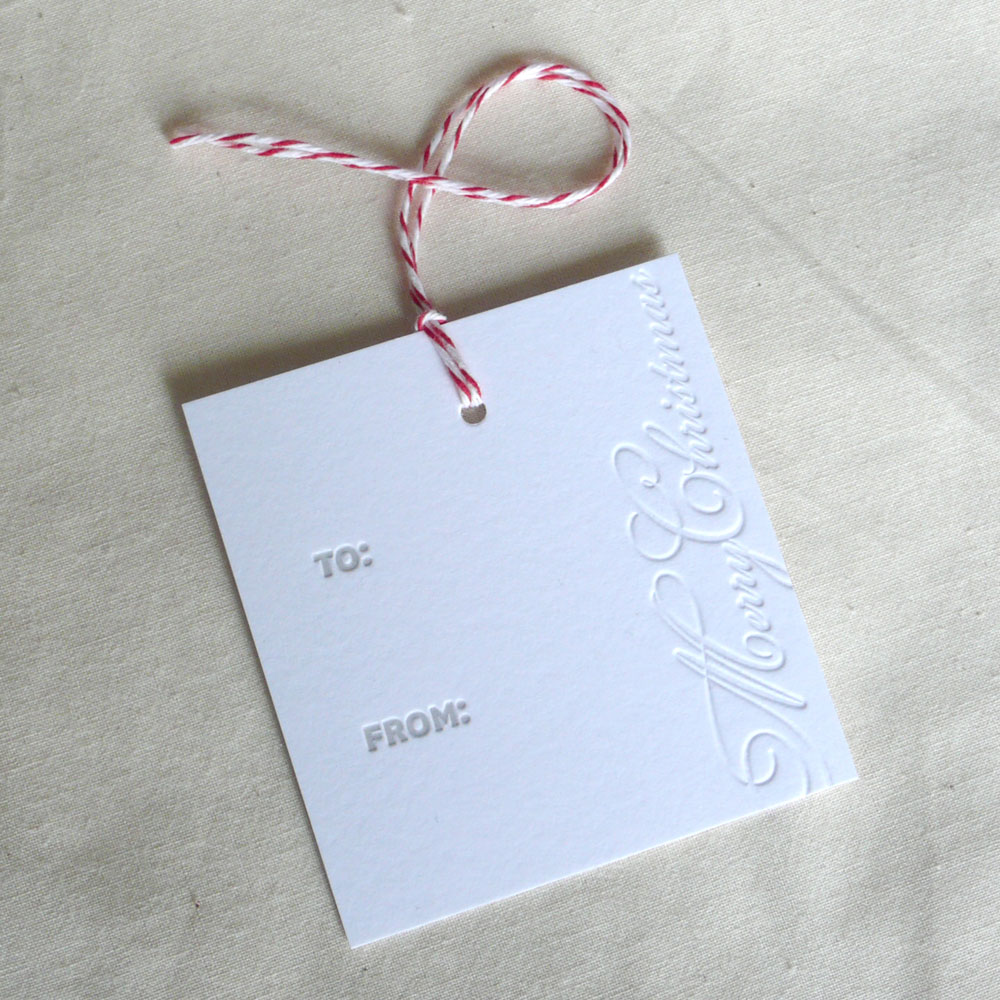 Season's Greetings Letterpress Gift Tags: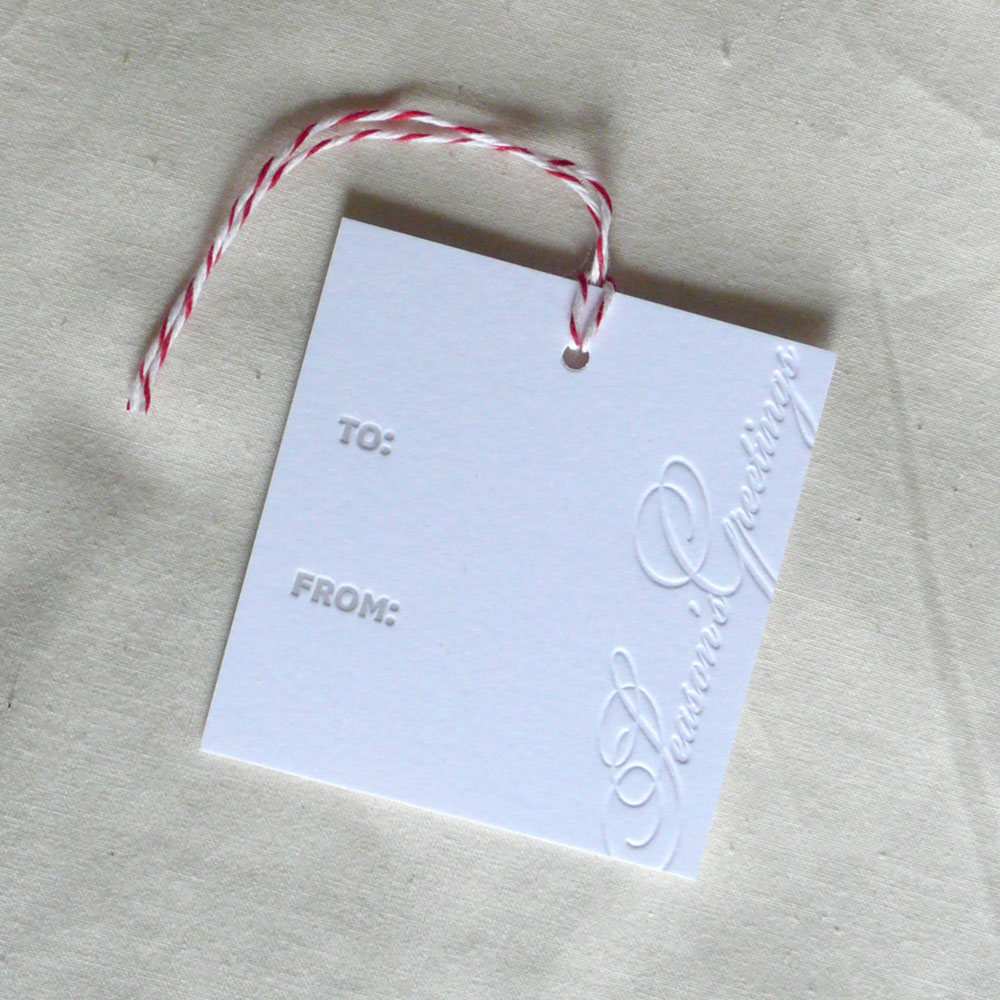 What do you think? Hope you like them! :)