Do you have art in your kitchen? I have a few and I have been wanted to print something just for the kitchen because having an art in the kitchen makes it fun and special. So why not something that says "kitchen"… so here it goes, my new mini "Cucina" letterpress print (cucina = kitchen). I hope you like it :)
The first color yellow — I had this printed for a while, I was just waiting for the right time to print the 2nd color.
Setting up the plate and the base.
Testing the impression and the placement — adjust whatever it needs to be adjusted here. (I also love the blind impression!)
Put the second color on the press, ready to print!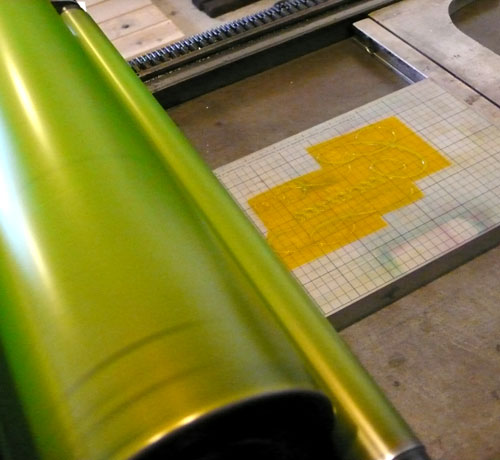 Printing away…..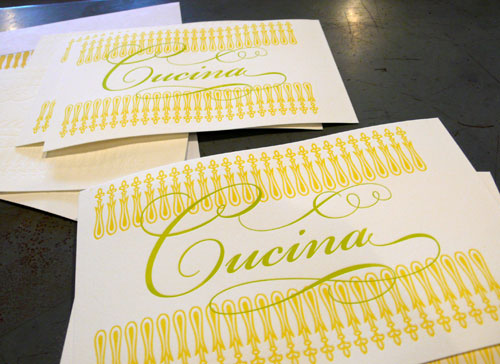 and here it is. Now available at my etsy shop!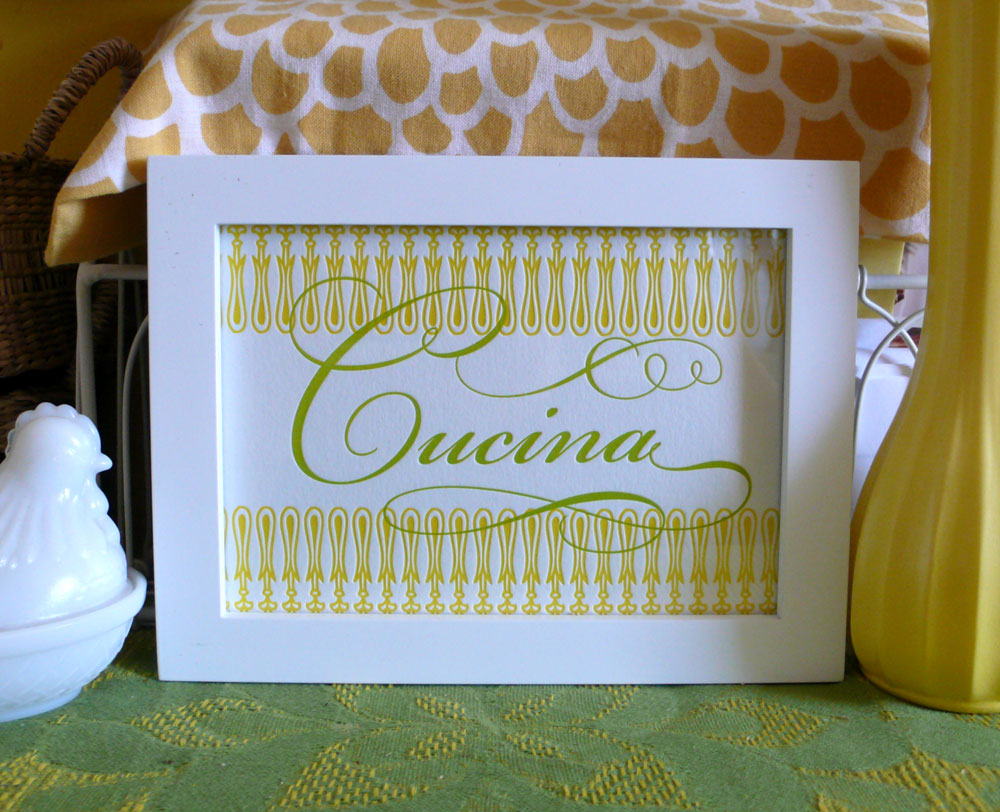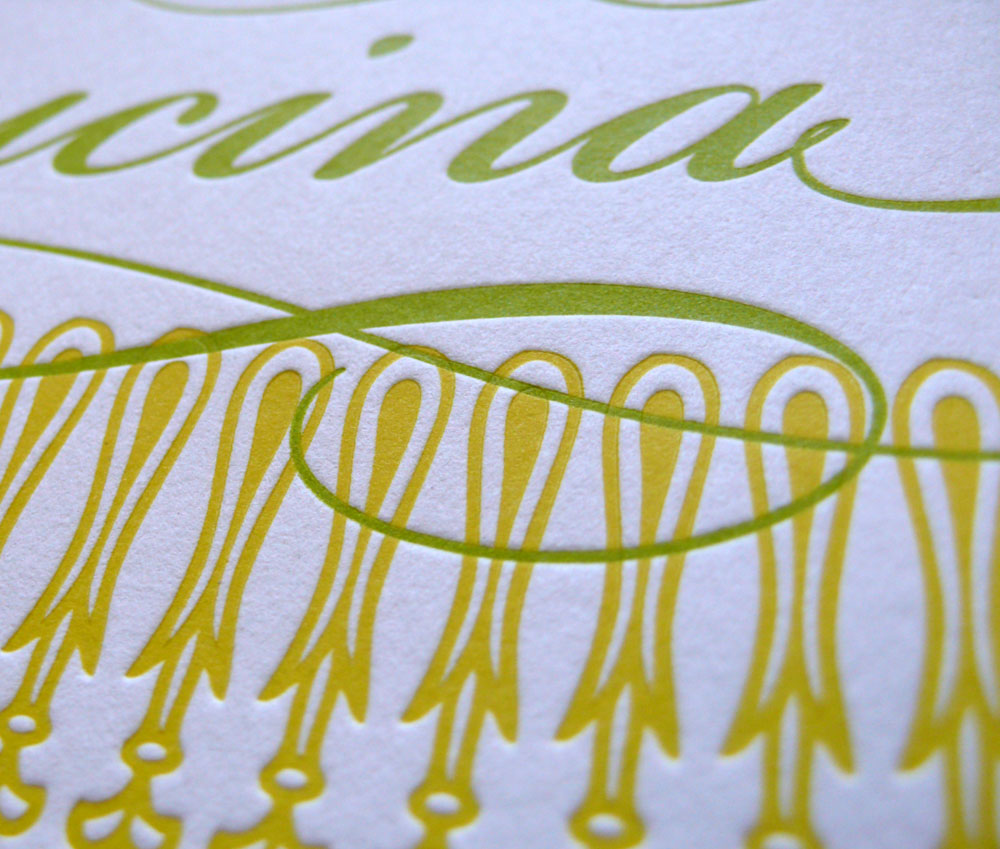 Let me know what you think! :)