Happy Monday, everyone. Hope you had a great weekend… I have been looking for the perfect apartment all week and weekend, still haven't found it yet… I'm going to keep looking until we find it…
Anyway. Last weekend, on July 4th, I got to go to Coney Island for the first time and from the moment I got off the subway station, I knew I loved it here. The Stillwell Avenue Station was filled with these funky art… on the glass wall.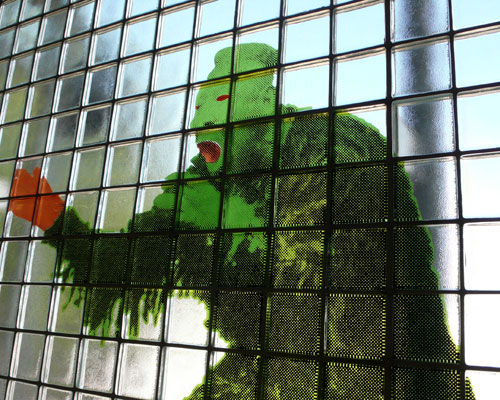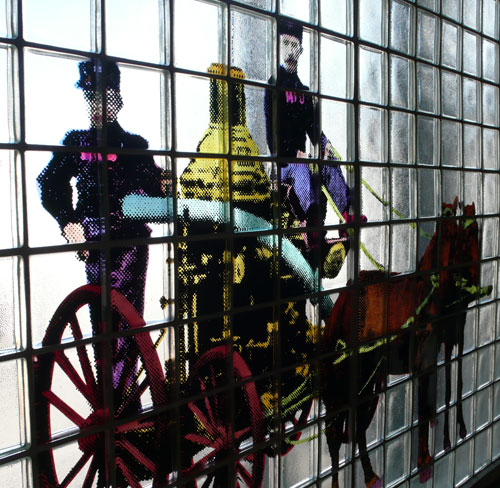 Such a fun area, I loved it!! Found lots of awesome types there, too…
to be continued.
——
Happy Birthday to my sweet sister!! Love you. xoxo