Etsy has this handmade blog called "The Storque" covering lots of different subjects all based on handmade life, and in one of the inspiring series called "Quit Your Day Job," my print was featured as a big header image on Monday!
Read the full article: Quit Your Day Job: 5 Tips from 50 Who've Done It (and Counting!).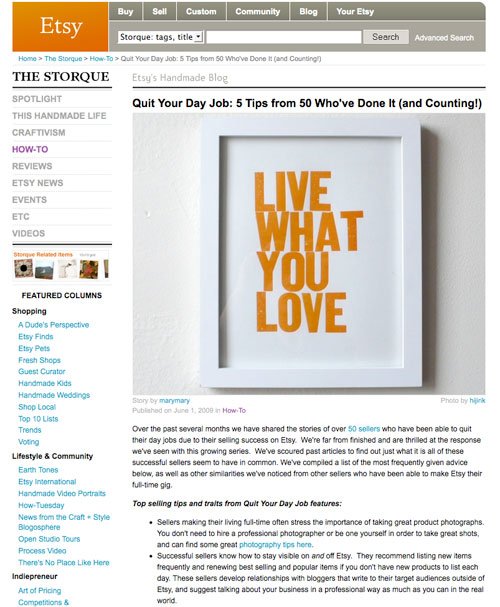 Very inspiring series if you haven't already checked it out, I suggest that you do.
If my print helps to inspire people in any way, I am just super happy and that is why I keep printing this message. Thank you, Etsy!
—–
Today is my 12th anniversary since I moved to US! I should go eat hamburgers and celebrate :)