Good morning! A new week started. I hope everyone had a nice weekend. NYC was hot all weekend (80-90 degrees!) and it looks like it's going to continue to be hot for a little more while :)
I was walking around williamsburg in Brooklyn this weekend found this type made out of paint chip! Of course it caught my eye and I thought it was a good found type post to start the week.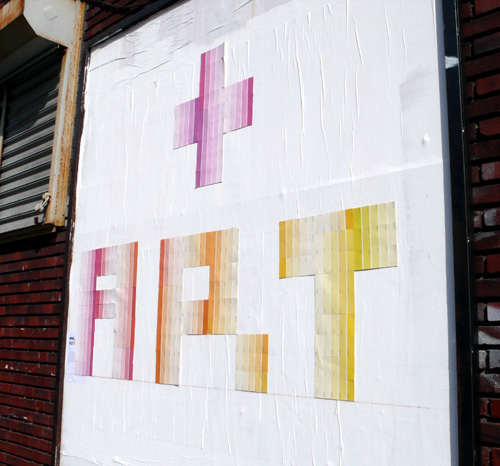 + ART (? or + AP.T? – I think it's ART)
– AD (this one's clear)
These are right next to each other, but nothing else was on the wall or near the wall. How pretty it looks, the gradation of each color makes the type pop and gives a nice touch!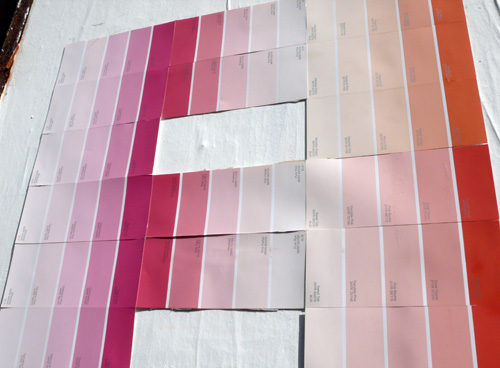 Have a great week everyone! xo
p.s Just in case you are wondering… this is what happened to me on last Friday. (bummer)